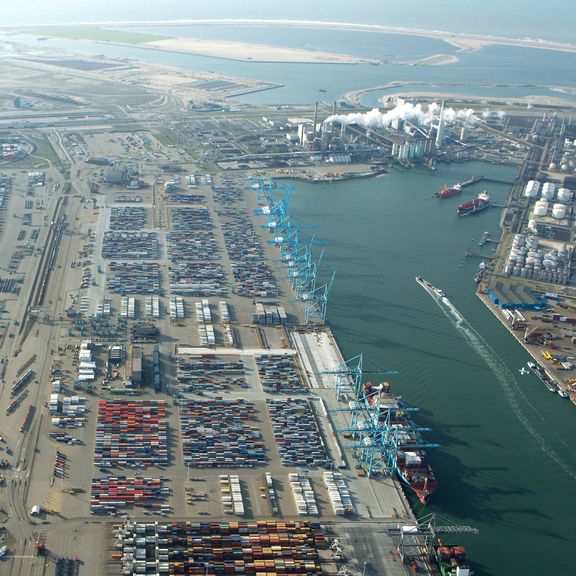 In 2030, Rotterdam will be the leading European hub for global and intra-European cargo flows. It will be Europe's premier Global Hub for containers as well as for fuel and energy flows. Rotterdam will form an integrated network with its hinterland and it will be a frontrunner in creating and maintaining sustainable and efficient chains.
Rotterdam is an attractive hub for all cargo flows. The port can handle the largest ships, has the capacity to handle and store massive quantities of diverse cargo and is linked to a large array of hinterland destinations, accessible by road, inland waterway, rail and pipeline. Furthermore, Rotterdam is a very reliable and safe port, where shipowners can buy their shipping fuel cheaply. This hub function has made the port a market leader: for decades, Rotterdam has been Europe's largest port for containers and both liquid and dry bulk.
In 2030, by responding to trends and developments, Rotterdam will be able to strengthen its position as the premier Global Hub even further, for both existing and new types of cargo. In this period, it is the ambition of the port of Rotterdam to grow faster than its competitors: its market share will increase.
The Global Hub's main strategic value is the connectivity it creates. Companies (and consumers) have relatively fast, inexpensive and reliable access to overseas markets and are able to serve them well. While it is mainly the region that profits directly from the port's hub function, its strategic value is particularly evident at a national and Northwest European level.