Indonesia
30 September 2023
Together with counterparts, The Port of Rotterdam Authority finds the optimal balance in adding value and creating and sharing knowledge that benefits all partners. PT Pelabuhan Rotterdam Indonesia is part of the Port of Rotterdam Authority. Established in 2015 in Jakarta, Indonesia, PT Pelabuhan Rotterdam Indonesia brings the knowledge and expertise. Port of Rotterdam Authority brings its brand to Indonesia and the Asia-pacific region.
As one of the fastest growing economies in the world, Southeast Asia is home to two major trading hubs in Singapore and Malaysia. New ports are also being built in this region, such as in Thailand, Vietnam and Indonesia. Indonesia's 17.000 islands require a world class and efficient port, which has become Indonesia Government maritime ambition. The Port of Rotterdam Authority has years of experience and expertise in developing a world class port in Rotterdam and other countries, such as Oman and Brazil. And we are looking forward to extend our presence in the Asia-Pacific region.
YOUR PARTNER TO MAXIMISE PORT POTENTIAL
Port of Rotterdam Authority uses its knowledge and experience to manage and develop ports and industrial areas internationally. The largest port of Europe offers advisory services, educational programmes and digital business solutions.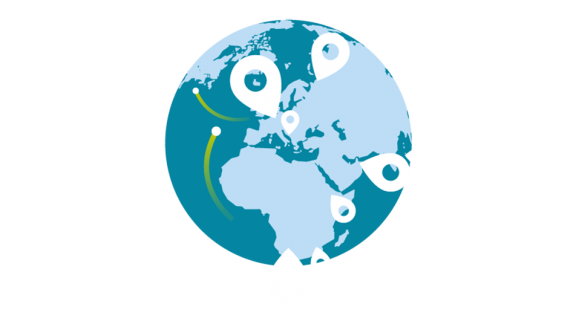 We are always looking for new opportunities to invest in large scale industrial port development projects because we believe that the best way to create business is do it together with other parties. This can be in the form of direct participation or investment, port management contract, or any other form of cooperation. In general, Port of Rotterdam Authority is interested in a partnership if there is a feasible project that meets international standards, aligns with our international strategy and there is a positive business case.
Portfolio
PT Pelabuhan Rotterdam Indonesia offers partnerships, advisory services, digital business solutions and educational programmes. The Port of Rotterdam Authority acts as trusted advisor for the Indonesian government to provide port development strategy on 5 ports in Indonesia. Moreover, we have conducted multiple assignments, such as feasibility studies, market analyses, scenario forecasting, digital maturity assessment and trainings to our clients. Amongst our clients are state-owned enterprises, government and large private enterprises. Please find our main projects in Southeast Asia below:
Kuala Tanjung, Indonesia
One of the projects that the Port of Rotterdam Authority office in Indonesia currently works on is Kuala Tanjung International Hub Port. Kuala Tanjung is a deep sea greenfield port development project situated in North Sumatra. It will be an industrial port complex that is currently being developed by Pelindo 1 (state owned port corporation), Zhejiang Seaport and the Port of Rotterdam Authority.
Bintulu/Samalaju, Malaysia
Port of Rotterdam Authority together with our Malaysian counterparts, Agensi Inovasi Malaysia (AIM), Regal Land Sdn. Bhd, and Bintulu Port Holding Berhard, are working together to develop Biohub Industrial Port and Industrial Estate in Sarawak, Malaysia. Parties have signed a MoU for the cooperation on the 7th of July, 2020. Initially, Port of Rotterdam Authority will provide experience and expertise in a study to determine the suitable location for the Biohub port project.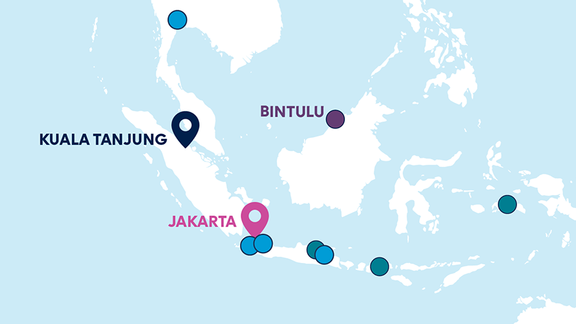 More information? Contact:
Sarah Suhartono
Director PT Pelabuhan Rotterdam Indonesia