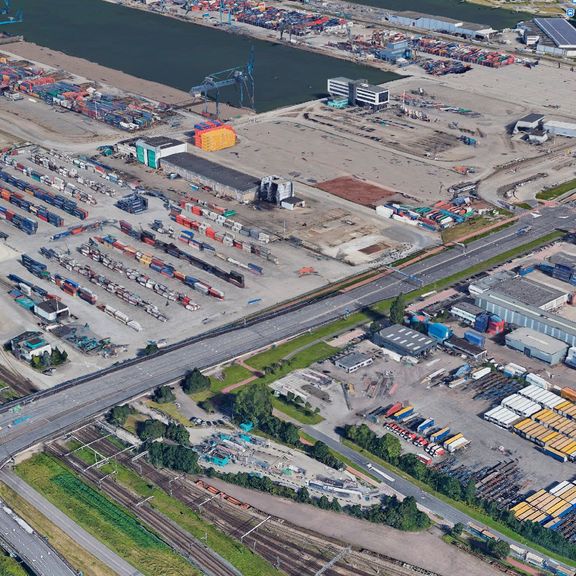 Maintenance on Reeweg and the Reeweg Viaduct
11 May 2021
We are working on the Reeweg and the Reeweg viaduct. The work is necessary to keep the road in good condition. Last summer, the road surface of the viaduct was resurfaced and the bicycle bridge was renewed. Unfortunately, due to bad weather conditions, not all work has been completed yet.
Completion of the work requires an extra closure of the Reeweg viaduct and the slip roads to the A15. This will take place in the period March - April 2022. We will communicate the closures and diversions in a timely fashion via this page.
Where is the Reeweg?
The Reeweg forms the access road to the Waalhaven and Eemhaven area, the Heijplaat residential area, Distripark Eemhaven, and links to the A15 motorway. The work will be carried out along Reeweg from the junction with Waalhavenweg and Waalhavenzuidzijde up to Abeltasmanstraat (Distripark Eemhaven).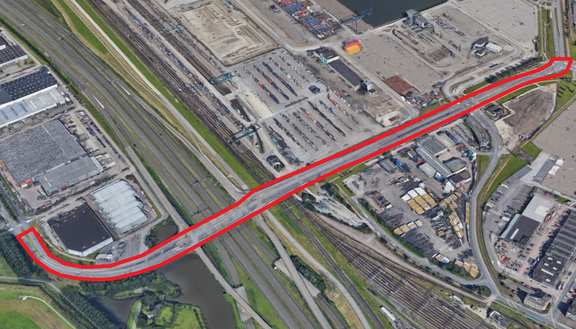 Local access
To minimise inconvenience, we will be carrying out these road works at weekends. While work is being done, the Waalhaven and Eemhaven, the Heijplaat residential area and Distripark Eemhaven will remain accessible at all times. For each phase of the work, the diversions for each direction of travel will be clearly signposted. These diversions mainly affect the connections to and from the A15 motorway and the Coolport and Distripark Eemhaven approach roads.
Cycle traffic
We will be carrying out maintenance on the cycle bridge over the Port Railway Line. Since working above the railway tracks is not allowed, we are going to carry out work on the cycle bridge at another location, which means we will be hoisting parts of the cycle bridge away from the Port Railway Line. This will involve closing the cycle path for six weeks. We will carry out as much work as possible on the cycle bridge in the summer holiday period, during which time diversions for cycle traffic will be signposted. During the closure of the cycle bridge, people will be able to take part in an e-bike borrowing scheme.