Plastic waste in port water
More and more plastic waste is ending up in our oceans and seas. This is a major problem all over the world, including in our own port. The Port of Rotterdam Authority plans to invest in reducing this 'plastic soup'.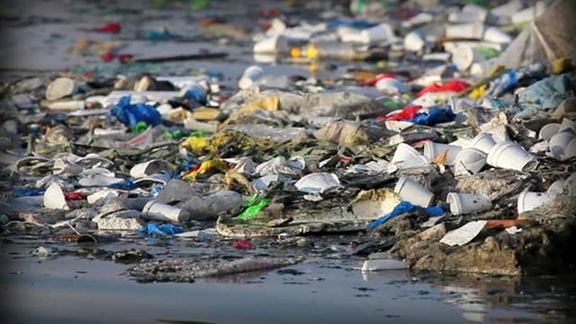 The port of Rotterdam Authority has taken the initiative of asking the private sector to develop a system for removing plastic waste – particularly waste that is floating or suspended in water or airborne – from the port and port basins before it drifts out to sea. We will shortly be launching a pilot project in which we test a number of these systems at our port.
Plastic soup
Pollution of the oceans, animals that think plastic is food and the harmful effect on humans: floating plastic waste has long been the subject of discussion. The seas and oceans cover 72% of the earth's surface and are our main source of oxygen. For more than half of the world's population, the oceans are even the primary source of food. Yet more and more plastic waste is ending up in our seas and oceans: we cannot ignore the plastic soup.
Sustainable port
The Port Authority wants to earn the title of 'most sustainable port'. Together with clients and stakeholders, it is trying to find ways of ensuring that our port becomes increasingly clean and sustainable. Because a clean and sustainable port improves the quality of life for users and local residents. As signatory to the Kunststof Ketenakkoord (Plastic Cycle Value Chain Agreement), the Port Authority is striving to visibly reduce plastic litter in the sea and inland waters and accommodate businesses in the plastics processing industry in Rotterdam by 2020.
Innovation
Rotterdam is not only a sustainable port, but also an innovative one. For this reason, the Port Authority is taking the lead when it comes to removing this waste before it reaches the sea. The focus is on floating plastic waste, with other waste serving as 'bycatch'. The aim of the Port Waste Catch is to trap the waste at places in the port where floating waste accumulates naturally. The Port Authority is therefore looking for a system that provides a solution for all stages in the waste processing chain. Not only the collection of waste, but also its removal, treatment and re-use.