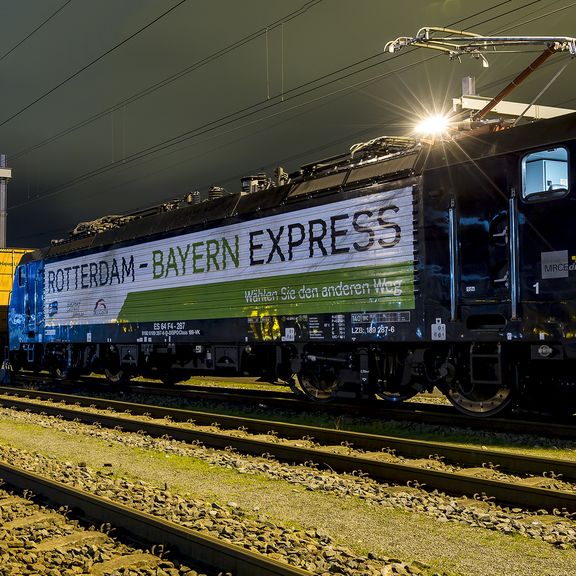 Bavaria-Rotterdam connections
11 May 2021
The Port of Rotterdam is the first port of call for many deep sea scheduled services in Northwest Europe, making Rotterdam the quickest option for many destinations, including Bavaria. Transporting freight by train to Bavaria via Rotterdam can achieve time savings of 2 days. Direct rail shuttles for container transport run between Bavaria and Rotterdam; 3 times a week to Nuremberg and 3 times a week to Munich.
First & last port of call
As Rotterdam is the first port of call in Northwest Europe for more than half of the shipping companies, freight is already on its way to its final destination before the deep sea vessel is en route to its next port. Conversely, on departure from Europe, many shipping companies select Rotterdam as their last port of call.
Rail and inland shipping
EGS/TX Logistics operate direct rail shuttles between Rotterdam and Nuremberg.
Inland shipping
The ContainerConnect connects container terminals in the Port of Aschaffenburg (TCA) with Rotterdam by inland shipping or train services via the Port of Mainz on the Rhine (FCT). EGS also connects the Port of Rotterdam with the Port of Nuremberg via inland shipping.
Bayrolo study: conclusions and actions
The Bayrolo study, in which scientific research was conducted into the factors that influence the logistics choices of shippers and freight forwarders, indicates 5 important insights regarding the Bavaria-Rotterdam connection.
Conclusions
Freight forwarders, shipping companies and shippers have a strong interest in multiple connections between the hinterland and the sea port.
In general it applies that freight forwarders select the route and the sea port.
Duration, frequency and costs are the most important decision criteria.
The Bavaria-Rotterdam connection (and the potential of the connection) is not widely known.
There are or are suspected shortcomings regarding handling, transparency of implementation and integrated information.
Actions
Develop more direct shuttles to Bavaria: together with EGS/TX, 3 direct services are now being offered to Nuremberg and Munich and an investigation is taking place into possible frequency increases and links to other destinations (for example Regensburg). The operator BTT also has a connection between Burghausen and Rotterdam.
More information regarding operational aspects in the chain: workshops have been organised in Bavaria, together with organisations including customs and PortBase. Information was also shared via webinars with forwarders and shippers in the region.
More transparency regarding shipping via Rotterdam: tools such as Shiptracker have been developed to offer shippers and forwarders more information about the intermodal possibilities of shipping via Rotterdam.
More information? Contact: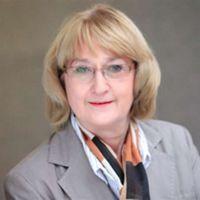 Ingrid Rossmeier
Rotterdam Representative Southern Germany