Brazil: the story of resilience and solidarity
01 July 2020
Connecting the world: Implications of Covid-19 for the Brazilian business climate
Brazil, the land of the future. That's what Brazil, the world's 9th economy, is known for. It has all the elements to flourish: vast, rich in natural resources, a comfortable climate and home to a large biodiversity and a large and culturally diverse 210 million population. Presently Brazil is in the midst of a very convoluted situation.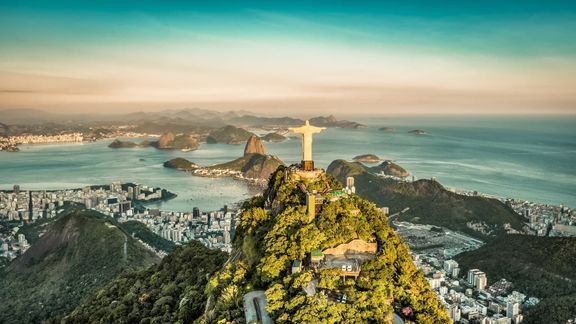 At the time of writing this column Brazil has surpassed a total of one million cases of Covid-19 and a sad mark of 51.407 deaths. The country is, as is the whole world (especially the developing world), facing a strong economic impact caused by the pandemic. Unfortunately many political scandals are emerging at the same time.
Brazil has a federation system, comparable to the one of the United States, and that means that every state has the right to dictate its own rules as long as the constitution is followed. Therefore with a lack of central leadership with regards to COVID-19, states have individually issued decrees stating what its population and its businesses can and cannot do, all committed somehow to social isolation in order to fight the pandemic.
At this time several states are undertaking a phased "return plan" by allowing some economic activities to return gradually, following health criteria, such as hospital occupation rate, number of cases and so forth. Companies that can keep employees working from home are motivated to do so.
Impact Covid-19 on economy
Brazil has already felt the hit of Covid-19 on the economy in Q1 2020, with unemployment hitting a total of 12,9 million persons and GDP decrease of 1,5% in the same period. Expectation is that the second quarter will be more damaging as it overlaps with the social isolation measures in the country. The IMF predicts a 5,3% contraction of the Brazilian GDP in 2020, and estimates a post-recession rebound in 2021 with growth at 2,9% in Brazil.
Efforts to ease the situation have been taken, with a government support of over R$200 bi (US$ 38 bi) to stimulate the economy by providing financial assistance to support vulnerable population as well as to help companies to keep jobs. To stimulate investment and spending Brazil's central bank lowered its benchmark interest rate to a record-low of 2,25%.
While the virus makes the disparity between rich and poor even more obvious, it has also enhanced the level of solidarity from people and businesses alike. Donations from private individuals as well as enterprises have reached R$5 bi (US$ 950 million) in two months alone, Brazilian mining Vale is amongst the big donors.
Impact Covid-19 on ports and supply chains
Ports all over Brazil have followed safety protocols and have adapted well to the new normal. In Pecém, the JV of the Port of Rotterdam, health measures were taken to ensure workers safety while maintaining port operations. The port throughput of the country in the first four months has been positive, with a growth of 3,71% compared to same period in 2019. Flows of agricultural commodities have helped maintain the throughput levels with the export of basic commodities such as soy, meat, sugar and coffee. The devaluation of the Brazilian Real makes Brazilian exports more competitive in the world market.
The impact of the pandemic on supply chains has been felt in terms of larger storage volumes in ports since companies had their businesses closed due to government imposed quarantine. Ports have also felt the occurrence of "blank sailings" (cancellation of a port call or a service). In addition some shipping lines had challenges in their equipment repositioning causing a lack of empty containers in Brazil. However no major logistics disruptions have taken place in Brazil. On a positive note, the pandemic has accelerated the awareness of the digital transformation needed in ports and the overall logistics flow.
Although this is a very tough time for Brazil, resilience is strong in this society and ports are here for the long run, ready for when Brazil's "future" arrives.
Port of Rotterdam activities in Brazil
Since December 2018 the Port of Rotterdam Authority is a partner in the rapidly growing Brazilian port of Pecém. This involvement opens up opportunities for international trade flows and investments from Europe. Pecém's strategic location gives it the potential to become the logistical and industrial hub of Northeast Brazil.
By being active on the international maritime stage, the Port of Rotterdam Authority is generating economic and social value for the Dutch business community and the Rotterdam-Rhine region. The Port of Rotterdam does this by creating opportunities for Dutch companies abroad, learning from international 'best practices', maintaining the reputation of the Rotterdam maritime cluster at a high level and generating financial returns with its international activities. Port of Rotterdam acts in a range of capacities: as adviser, supplier, port manager and as investor. Port of Rotterdam works in accordance with its own Corporate Social Responsibility Statement when participating in companies such as Pecém.
About the author
Duna Uribe, a Brazilian native, is the Executive Commercial Director of CIPP (Pecém Industrial Port Complex) since February 2019. Before moving back to Brazil Duna worked for 10 years for the Port of Rotterdam Authority where she investigated international port development projects with the purpose of establishing strategic partnerships between the Port of Rotterdam and other international seaports.
We asked her what she thinks is the most important advantage of the joint venture between Rotterdam and Pecém? Duna: The biggest advantage is the ideal combination between the renowned know-how and expertise of the Port of Rotterdam combined with a young and growing port complex of Pecém. This allows Pecém to grow in a sustainable manner in terms of port management and planning, providing its clients with high service level, increasing the quality of port logistics in Brazil.
And what are the most important cargo flows between Brazil and the Netherlands? How can we convince the Brazilian shippers to ship via Rotterdam? The cargo flow between Brazil and the Netherlands is approximately 23 million tons per year The main commodities are iron ore, frozen and chilled food (meat, poultry), orange juice, sugar and coffee. Rotterdam is the first port of call for many shipping services, so this means cargo reaches the market quicker, all through high quality port infrastructure and hinterland connectivity. So Port of Rotterdam is undoubtedly the port of choice!
More information? Contact: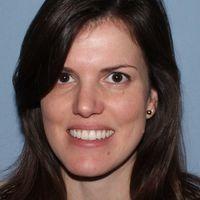 Duna Gondim Uribe
Executive commercial director CIPP