Container ships bunkering more fuel in Rotterdam
25 January 2021
In 2020, bunker deliveries increased to a total of more than 9.6 million m³ – compared to slightly over 9 million m³ in 2019. Rotterdam remains Europe's largest bunker port by far.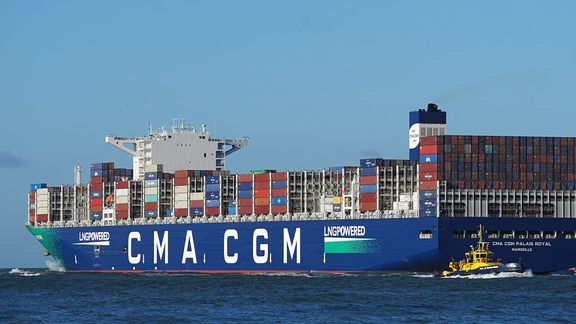 Bunkering is one of the most important maritime services provided to the nearly 30,000 sea-going vessels that call on our port every year. The increase in bunker volumes was caused in part by the growing demand for ship fuels by container vessels. A combination of delays in container loops and higher capacity utilisation rates has increased average sailing speeds in this segment – which has led in turn to extra fuel consumption.
With a total volume of 7.5 million m³, fuel oil is the leading bunker product category supplied in Rotterdam. Since the introduction of IMO2020, which includes stricter global sulphur standards for sea-going vessels, 55% of the bunkered fuel oil is already VLSFO (very low sulphur fuel oil), which has a maximum sulphur content of 0.5%. The bunkering total for distillates (MGO – i.e. gas oil – and MDO – i.e. diesel fuel) is close to 1.9 million m³.
LNG has become a familiar sight
LNG enjoyed substantial growth in 2020, to a total of over 0.2 million m³ – a 170% increase compared to the preceding year. The first vessels of CMA CGM's new series of LNG-powered 23,000 TEU container fleet have already been taken into operation, and are also taking in fuel in Rotterdam. Last year also saw the first cruise liners being supplied with LNG in the Dutch port. With new operations every week, the bunkering of LNG in Rotterdam has become a familiar sight. Around ten LNG bunker vessels currently have a permit to supply LNG to ships calling on Rotterdam.
Bunker permit
Rotterdam not only aims to be a major bunkering port, but also a consistently reliable one. That is why the Port Authority – on behalf of the Municipality of Rotterdam and partly in response to an initiative taken within the bunkering sector – will be introducing the new 'Trader Bunkering Permit' ('Bunkervergunning Transporteur') as of 1 February 2021. A total of 24 permits have already been issued to companies, which together represent a fleet of 143 bunker vessels.