'The course of economic recovery in India will be smoother and faster than that of many other advanced countries'
20 May 2020
Connecting the world: Implication of Covid-19 virus for the Indian business climate
At the start of the Indian financial year (April 1st 2020), the Novel Coronavirus (COVID 19) has infected more than eight hundred thousand people in more than 150 countries – a scourge confronting all of humanity, impacting lifestyles, businesses, economies and the assumption of common well-being that all of us have largely taken for granted.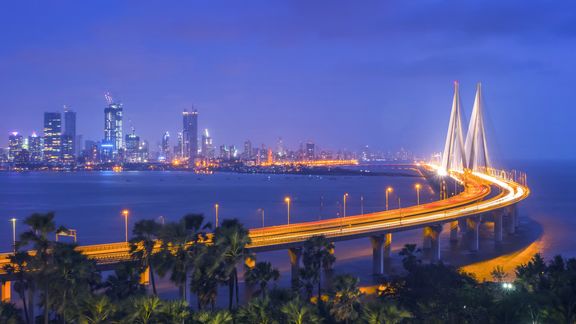 Even before the onset of this pandemic, the global economy was confronting turbulence on account of disruption in trade flows and attenuated growth. The situation has now been aggravated by the demand and supply and liquidity shocks that COVID-19 has inflicted.
It is the expectation that the course of economic recovery in India will be smoother and faster than that of many other advanced countries. Indeed, the UNCTAD stated in its latest report "The COVID-19 shock to developing Countries" has predicted that major economies least exposed to recession would be China and India.
Impact on the Indian Economy
India's real GDP decelerated to its lowest in over six years in 3Q 2019/20 and the outbreak of COVID-19 posed fresh challenges. Steps taken to contain its spread, such as nationwide restrictions of 21 days and nationwide lockdown of states, have brought economic activity to a standstill and could impact both consumption and investment. While Indian businesses, barring a few sectors can possibly insulate themselves from the global supply chain disruption caused by the outbreak due to relatively lower amount of imports, their exports to COVID-19 infected nations could take a hit.
Three Scenarios can be used to explain the economic effects of COVID-19 in India.
Quick retraction across the globe including India, by end April to mid-May
China has significantly brought down the number of new cases and its manufacturing process is all set to resume to normalcy. Other nations also largely contain the spread of the COVID-19 pandemic and large fiscal and monetary stimulus will start to work sooner than expected, which will raise hopes of recovery in the second half of 2020. In this case, India's growth for 2020-21 would be in the range of 5.3% to 5.7%.
While India is able to control the COVID-19 spread, there is a significant global recession
Even under this scenario, the impact on India's growth in terms of global spill overs will be meaningful, owing to India's integration with the global economy. In this scenario India's growth will be lower than in scenario 1: the expected range is 4% to 4.5%.
COVID-19 proliferates within India and lockdown gets extended; global recession
This would be a double hit for the economy, as it will have to bear the brunt of both domestic and global demand destruction. Prolonged lockdowns would exacerbate economic troubles.
India's growth may fall below 3% percent in this scenario.
Effects of the pandemic on the logistics sector
The Covid-19 pandemic has made business tougher for domestic ports and logistics companies, which were already grappling with falling earnings amid the global economic slowdown. Currently, different sections of the business, like warehousing, trucking and last-mile delivery among others, are facing several challenges, with labour shortage being the biggest challenge across all the segments.
A severe shortage of workers and transport in clearing cargo has clogged airports, ports, and to some extent railway stations. This is despite the fact that freight movement by air and rail and even trade cargo handled at ports face no lockdown restrictions.
Import cargo piling up at both sea and airports
The ambiguity surrounding the definitions of essential and non-essential commodities is lending impediments to the process. Waiving demurrage charges at airports is acting as a disincentive for importers in taking their goods. The civil aviation ministry had last month ordered a 50% waiver in demurrage charges in order to unclog import warehouses at airports and facilitate a smooth movement of essential items during the lockdown period. However, the customs department is saying this will discourage more importers and brokers from lifting their consignments and cause further congestion at ports and airports.
Demurrage refers to the penalty levied on importers by air cargo terminal operators for delays in clearing shipments and is collected on the basis of weight (kg). Sources said more than 3,000 tonnes of goods, mostly valuable products like electronic consumer durables and automobile products, were lying at Delhi airport.
"There is a problem of cargo clearance at terminals, barring medical and essential supplies, which have been ordered for disease combat. Other items are not being cleared because there is a shortage of truckers, trolleys, and people working in this," said a customs official at Delhi airport.
Besides, industry officials said cargo movement at ports had dropped by 50%-60% in the last few weeks due to lower industrial production in the country. If the lockdown continues, it is expected to drop another 10%-15%, putting pressure on shipping lines. "Ports that are more manual by nature or lack mechanisation to a sizeable extent are facing the maximum heat. The waiting period has gone to four-five days. Coastal cargo movement, at present, has been impacted the most with only about 40% (of the vessels) running," said a senior official at a private port. Coking coal, thermal coal, and fertiliser, among others, are some of the bulk commodities carried as coastal cargo.
The Chennai Port Trust (ChPT) and Kamarajar Port Limited (KPL) have cumulatively evacuated around 19,000 imported containers from their respective ports. Currently, there are around 11,000 containers for transhipment at the Chennai port, which are being evacuated on a regular basis. With regard to car exports, ChPT has about 2,000 cars belonging to Hyundai Motor and Kia Motors parked in its yard.
"Among major ports, Tuticorin (VO Chidambaram Port Trust) is in a difficult situation and may announce force majeure anytime soon. Being a more manually operating port, it is unable to follow the social distancing norm and due to this force majeure is likely at this port," said the official.
Among private ports, Krishnapatnam, on the east coast, is in a similar situation. Cargo is lying there since March 26, said industry officials.
In the container cargo segment, in which essential commodities like pharmaceuticals and agricultural products are handled, the Jawaharlal Nehru Port Trust (JNPT) is creating additional space because importers are not lifting material from container-freight stations. "In the last few weeks, the customs department has notified ICDs (Inland Container Depot) belonging to Concor under the JNPT, giving the port more room to stack its containers," said a senior official at the country's largest container port.
Similarly, Delhi airport has requested permission from the customs department and the ministry of civil aviation to use the export cargo terminal for imported goods because it is running short of space, said sources.
The situation is not too different at the rail terminal. For commodities such as coal and petroleum, there is a decline in unloading. Food grains are still being unloaded faster because government-owned agencies move them for supply to the public distribution system. Despite this, the railways loaded 1.71 million tonnes of food grains, flour and pulses, up 148% over the 690,000 million tonnes during the same time last year.
Coronavirus protective measures
The Indian government is taking all necessary steps to ensure that everyone is well prepared to face the challenge and threat posed by the growing pandemic of the COVID-19 virus. With active support of the people of India, the country has been able to contain the spread of the virus. The most important factor in preventing the spread of the virus locally is to empower the citizens with the right information and taking precautions as per the advisories being issued by Ministry of Health & Family Welfare.
About the author
Manoj Nair is one of the representatives of the Port of Rotterdam Authority in India. Manoj is located in Mumbai. He has a longstanding career in logistics and is currently National Manager Ocean freight at Broekman Logistics India. When asked about the future opportunities for the trade between the Indian subcontinent and Rotterdam he comments: 'India is the fastest growing economy in the world today, Leading investors ranked India as the most attractive market. India jumps 79 positions from 142nd (2014) to 63rd (2019) in 'World Bank's Ease of Doing Business Ranking 2020'. India is important to the Netherlands and the Netherlands is an important partner of India. The latest figures as presented by the Indian Ministry of Commerce and Industry on foreign direct investments show no negative impact of the foreign direct investments from the Netherlands. On the contrary, the Netherlands FDI has risen in the past year. In Q2 of 2019 the FDI inflow from the Netherlands to India was US$ 1,356 mio. compared to US$ 0,836 mio. in Q2 of 2018. This is a rather positive development. The recent corporate tax measures demonstrate that India is committed to being an open economy and encourages strongly foreign investment. I am sure we will continue working together to boost bilateral investments and remove trade barriers.
And how can he convince a shipper from India to ship freight through Rotterdam instead of other ports in Northwest Europe? "Shippers today want to be in total control of the supply chain and looking at that today, there are lot of carriers who are operating to Rotterdam as the first port of call and because of this, the lead time to transport the freight to anywhere in Northwest Europe via barges, rail and road mechanism becomes much more efficient via the port of Rotterdam. Dwell time at deep sea terminals and availability of equipment is quick, uniform documents and processes saves time while less mistakes are made."
Sources: KPMG, Business Standard
More information? Contact: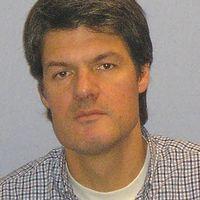 Marc Aartsen
Senior Project Manager Port of Rotterdam International