Energy transition
Energy transition in the pipeline
16 February 2023
'It has been a hard pull. But now the energy transition momentum has come,' according to Maike Akkers (age 50), who has been Energy Transition Infrastructure Programme Manager at the Port of Rotterdam Authority for six years.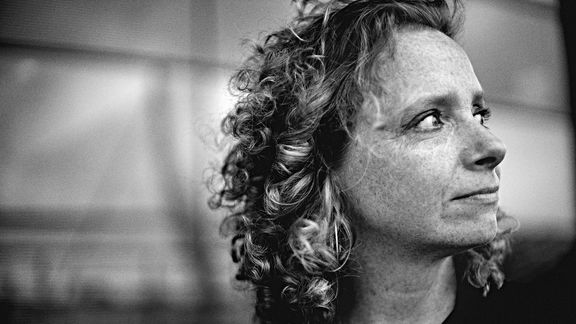 'For this you do need appropriate infrastructure both in and outside our port. But below ground it's a tangle of cables, pipes, tubes, some of which are 90 centimetres in diameter.' The energy transition requires many new cables and pipes to be laid, while the old ones are still being used. Maike helps untangle the tangle and does so successfully.
'Six years ago, energy transition was still a pipe dream, so to speak. Green hydrogen was not even an option as it was too expensive. Now there's another mindset. After all the hard work, we can finally reap the rewards. We also have the business community and central government on board. These are optimistic times. However, we do have to be careful to keep up with the rapid progress,' Maike says.
Smart bundling
Laying pipelines and cables for electricity, hydrogen, heat and CO2 takes time. Maike: 'For this, you need to plan far in advance. A period of four to ten years is no exception. You have to bear in mind that you need new pipelines and cables while the old ones are still in use, which means that there's a lot going on below ground. We are now considering with grid operators and the Port of Rotterdam Authority how we can smartly bundle the old and new electricity cables into a main infrastructure with distribution stations. We have already partly introduced this at the Kop van Beer and Maasvlakte sites.'
Green hydrogen
If you need a 120-metre-wide strip of land to transport electricity through high-voltage pylons, you need a 10-metre-wide strip of land to transport the same energy through a hydrogen pipeline. Transporting energy in the form of hydrogen thus saves scarce land. This is beneficial, as it allows you to reduce congestion in the pipeline strips.
'As a port industrial complex, we are well on the way to creating a complex that runs on green energy'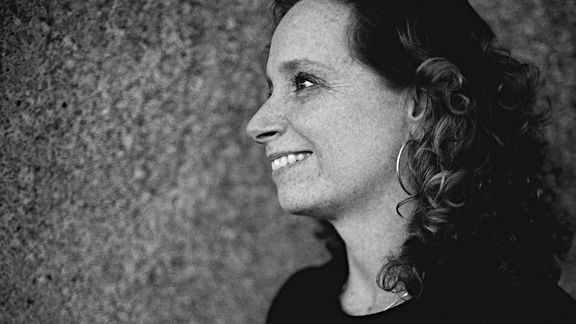 Maike continues: 'Don't forget that we not only generate more electricity from our North Sea wind farms than we actually need but also that all that electricity does not fit into our electricity grid. We are therefore happy to convert some of the electricity into green hydrogen. What is this hydrogen good for? The hydrogen we produce and import here is intended as a renewable energy source or feedstock for industrial and mobility applications in North-West Europe. We are also the transit port for this hydrogen.'
Ongoing energy transition projects
Maike is 'absolutely delighted', as she says herself, with the current status of the energy transition projects she is involved in: 'For the transport and storage of hydrogen and CO2 at the port, we are on track with the infrastructure. This also applies to the pipeline bundle from Rotterdam to Germany, the Delta Corridor as it is called, which is expected to be operational by 2027. And we want to connect to Gasunie's future hydrogen network outside the Port of Rotterdam so that the Netherlands obtains a hydrogen economy even quicker. In addition, the heat network is being expanded, which means we are going to recycle heat from the port even better. All projects are in the pipeline, so we are really making strides now. As a port industrial complex, we are well on the way to creating a complex that runs on green energy.'
Our culture is good
She is most proud of the excellent cooperation with internal and external parties: colleagues, grid operators and companies in the port. 'It's all about bringing the right people together and connecting them. Working with a team gives me satisfaction, fun and enjoyment. The Port Authority also really encourages and helps us. Our culture is good for what we are aiming for.'
Hydrogen car
Maike lives in a nationally listed building in the city centre. She is making the property more energy-efficient within the confines of the rules. Furthermore, she would have preferred an electric vehicle, but she has only a public charging station at her disposal. That is why she opted for a hybrid car. Her next car? That should be a hydrogen car, as she has a hydrogen filling station nearby. 'Furthermore, I prefer to travel by public transport or get on my bike, I shower briefly, I set the heating low and I don't throw away any food. But so many people are doing so, especially now.'
making waves
In this series, you'll hear from people who are committed to a smart and sustainable port of Rotterdam, and our planet as a whole. Let them inspire you and help make that a reality.