An accessible port
Growth rail corridor Netherlands-Poland best practice for 'Greendeal'
06 March 2020
After a successful cooperation of 8 years, the 'Linked-by-Rail' project ended on 6 February. Partly thanks to 'Linked-byRail', the number of direct rail connections between the Netherlands and Poland has quadrupled, from 5 to around 20 departures per week.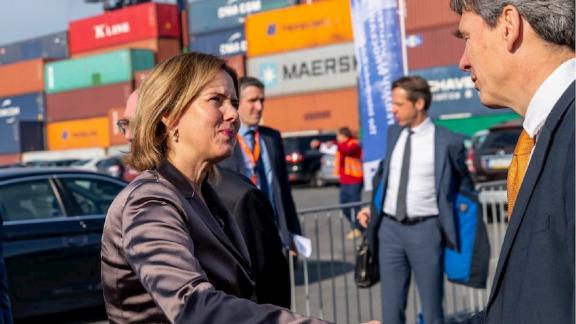 Therefore, the project can be called a successful precursor to the European GreenDeal; thanks to the modal shift from 'Road to Rail' of thousands of trucks. Moreover 'linked to Rail' has strengthened the position of the Netherlands as an intermodal hub. And rail has the potential to further double on this axis.
The project focused on improving rail transport between the Netherlands and Poland. In the 'Linked-by-Rail' consortium, private parties (rail operators, logistics operators and transport companies) worked together with the government to establish rail connections in Poland and improve the quality of services between the two countries.
Panteia coordinated 'Linked-by-Rail' for 8 years and also assisted the Dutch and Polish ministries to remove bottlenecks. Intermodal training and missions were also organized. Other participants of 'Linked-by-Rail' are: Boekesteijn Transport Service, Schavemaker, Nijman / Zeetank, Nijhof Wassink, Port of Rotterdam Authority, Seacon Logistics Group, Raillogix, Eucon, GVT, Van den Bosch, PCC and KNV.