Innocent Drinks to build sustainable and carbon-neutral smoothie plant at Rotterdam Food Hub
02 May 2019
Innocent Drinks, a leading manufacturer of smoothies and fresh fruit juices, will be the first firm to set up at Rotterdam Food Hub. This new, 60-ha industrial site on Calandkanaal was purposely developed by the Port of Rotterdam Authority to optimally accommodate companies in the 'agrifood' sector.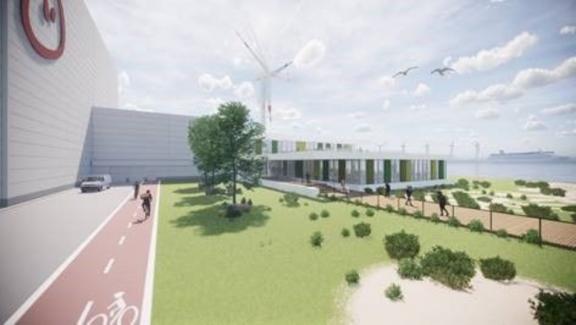 Innocent will start construction on its own CO2-neutral plant in Rotterdam's port area in the autumn of 2019. The facility is actually the outcome of four years of planning and preparations, in which the manufacturer ultimately selected Rotterdam as its new home base. Innocent sees Rotterdam Food Hub as the most sustainable location for its plant. This is thanks, among other things, to the site's proximity to where ingredients arrive at the port. This will allow the manufacturer to minimise road miles.
Innocent will be investing USD 250 million (EUR 223 million) in the new facility. The plant will produce some 400 million bottles of fresh juice per year, destined for 17 different European markets, and will create around 200 new jobs. By cutting its road transport requirement by millions of kilometres and reducing its carbon footprint by 10%, Innocent can continue to shape to its ambitions and to set an example as far as sustainable production is concerned.
Douglas Lamont, CEO of Innocent Drinks: 'We're excited to start building our very own carbon-neutral factory where we can do all the making of our drinks, from fruit to fruit-in-a-bottle, under one roof. For the past four years we have been looking at ways to bring our manufacturing network closer together and reduce our environmental footprint. With our business growing rapidly and us selling more drinks in Europe than ever before, it now makes sense to build our own factory. The factory will be a healthy and inspiring place to work.'