Media interest in our quarterly figures
21 April 2020
Following an exceptional first quarter, the port of Rotterdam has reported a decrease in throughput volumes. The impact of the coronavirus pandemic is also expected to have major repercussions for freight handling and the logistics process in the months ahead.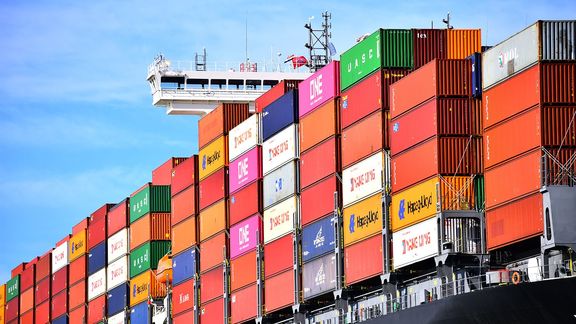 The Dutch media has responded to the Port of Rotterdam Authority's publication of the quarterly figures for the port with headlines like 'Corona blow for port of Rotterdam' (RTL) and 'Port of Rotterdam takes 20 percent contraction in account' (NOS). In a recent NOS news broadcast (Dutch only), Port Authority CEO Allard Castelein emphasised the gravity of the corona crisis and the unpredictability of its future development.
The international media have also recognised the gravity of the current situation with headlines like 'Europe's largest port warns virus impact to become more severe' (Bloomberg). "Nevertheless, we are working together and doing everything in our power to limit COVID-19's economic impact on the port of Rotterdam as far as possible," says Castelein. The prognoses for the economic fallout of the virus depend both on how long anti-corona measures remain in place and how quickly production and international trade can recover.