Miami on the Maas
02 June 2020
On Tuesday morning, 2 June, no fewer than three cruise ships will be calling on Rotterdam between the hours of 6 and 8 a.m. – Iona, Norwegian Star and Emerald Princess. An ideal lookout point for watching these liners pass by is the tip of the Rozenburg Peninsula, opposite Hoek van Holland.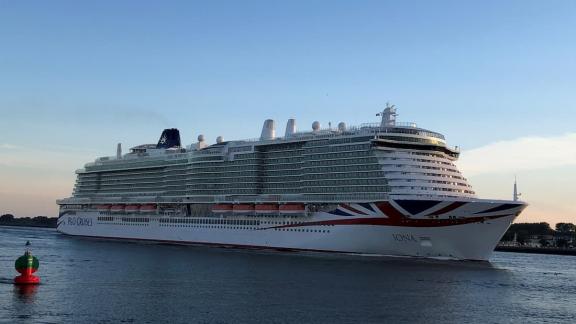 The day will open with what is probably the 'piece de resistance': Iona – a brand new, 345-metres long cruise ship with a gross tonnage of 184,700t and a capacity of 5,200 passengers – will be docking at Damen Verolme in the Botlek area. The vessel was built at the Meyer Werft shipyard in Papenburg and is currently trialling in the waters off the Danish coast. Iona still needs to be officially transferred to P&O Cruises, part of the Carnival Group. It will be the first LNG-powered cruise ship to enter the port of Rotterdam. Carnival has actually placed orders for another ten LNG-powered cruise ships.
hellenicshippingnews
At 7 a.m., Norwegian Star is expected to sail by Rozenburg, on its way to Holland Amerikakade, to moor at Cruise Port Rotterdam. The ship's passengers include 150 crew members who are on their way home.
The third call, which is scheduled around 8 a.m., will be made by the repatriation vessel Emerald Princess. This cruise ship is headed for the Heerema berth along Calandkanaal. This ship has over 1,000 crew members on board – mostly from Asia – who are on their way home.
At the debarkation point, the crew members will be collected according to a controlled procedure and transported to their transit or final destination. This procedure was set up at the request of the responsible authorities and will comply with the current stringent containment measures.