Number of ships calling on Rotterdam unaltered
07 April 2020
For the time being, the corona crisis doesn't seem to have had an impact on the number of sea-going and inland vessels calling on the port: over the past week, it has been business as usual in the port in terms of container ships, tankers and inland vessels.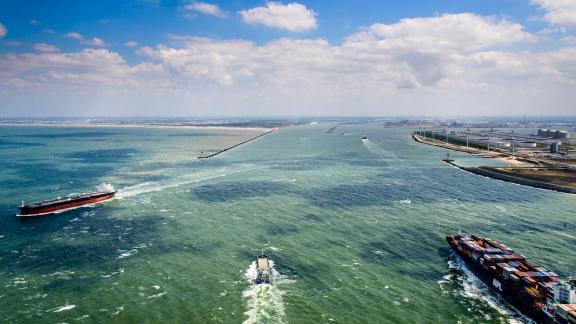 Since recently, every sea-going vessel planning to call on Rotterdam is required to submit a Maritime Declaration of Health (MDOH) before entering the port – even if none of its crew and/or passengers are ill. So far, this procedure has not led to any extra measures. Absence due to illness among the port's pilots and linesmen and within the towing services and the Harbour Master's Division is at normal levels. As far as we know, the same situation applies to virtually all companies in the port area.
The recent fine weather led the Harbour Master's Division to step up its monitoring of pleasure craft to determine whether they were abiding by the rules.