An accessible port
PCC Intermodal scales up Poland shuttle trains
28 May 2019
The Port of Rotterdam is connected with the entire world, and rail is playing an increasingly prominent role in freight transport from and to the European hinterland. For instance, there's the PCC Intermodal train between Rotterdam and terminals in Frankfurt Oder, Kutno, Brzeg Dolny, Gliwice, Kolbuszowa and Poznań. The latter five cities are distributed conveniently across industrial areas in Poland. Since April, PCC Intermodal has increased the frequency of this connection from seven to eight times per week.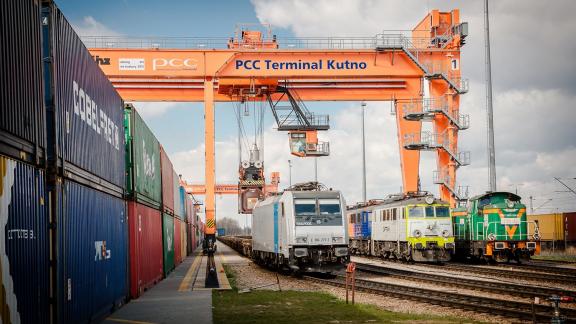 PCC Intermodal offers a scheduled service to the Port of Rotterdam every day. The train consists of sixty, eighty and ninety feet platforms, being able to serve any kind of containers, including tank containers and high cube pallet wide 45ft containers. 'Our clients can use the train every day, even those having only one or a few containers. The composition of the train can differ per journey, but the train is always six hundred metres long', explains Monika Konsor-Faferek from PCC Intermodal. The train arrives daily in Rotterdam at 12.00 noon and departs again for Poland at 10.00 pm. On Wednesdays, an extra train arrives in Rotterdam at 8.00 pm and is deployed for the route to the hinterland on Thursday mornings at 10.00 am. The freight reaches Poland destinations within forty hours.
Lower environmental impact
Poland has been one of the fastest growing economies in the European Union for years, making it interesting for many Rotterdam parties. More and more companies are choosing rail transport to reduce environmental impact. The PCC Intermodal terminals are close to motorways and rail hubs, enabling onward transport of freight to countries including Turkey, Scandinavia, Russia, Mongolia and Kazakhstan.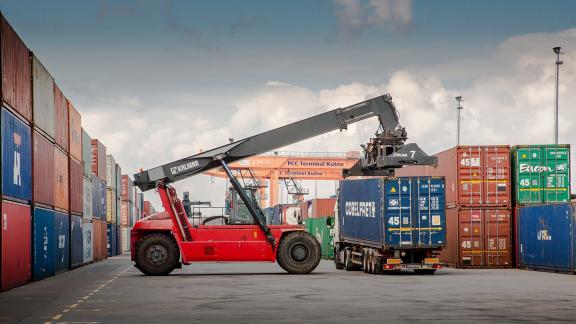 Polish industry
Konsor-Faferek: 'What makes us different from other operators is that we own a wide network of connections and fully facilitated hubs. This gives us the flexibility to ensure reliable intermodal service all over Poland and beyond.
You see a lot of chemical industry in Lower Silesia region and an abundance of food producers and heavy industry in the Central and Upper Silesia regions. When we decided to invest in Kutno Terminal in Central Poland in 2009, there were actually only cornfields over there. Almost forty production companies and warehouses are now established there, because the area is now so accessible. This means we're located really close to industry, but industry is also coming to us.'
Punctual
Tank operators are among PCC Intermodal's main clients, as rail is also a safe option for transporting heavy tanks or hazardous cargo. 'We also transport a lot of liquids and chemicals. As well as being safe, our connection is extremely reliable and punctual. This is, of course, also interesting in terms of costs.'
Source: PCC Intermodal