An accessible port
Port of Rotterdam Authority and fruit and vegetable sector improve reefer transport efficiency
18 April 2019
The Port of Rotterdam Authority and various companies operating in the logistics and sale of fruit and vegetables are together ensuring faster handling at port terminals, more container transport via inland shipping and less traffic on the A15 motorway.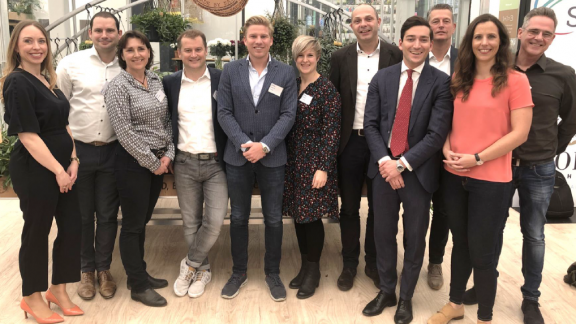 Over the past period, various market parties have conducted two pilot projects that improve port accessibility, increase efficiency and have lower environmental impact.
The pilot projects contribute to the Port of Rotterdam being better able to meet the rapidly-growing demand for reefer containers. The Netherlands imported no fewer than 13% more reefers in 2018 than the previous year. Exports via reefers grew in that period by 7%.
The first pilot project is an MSC barge concept in which containers from the ECT Delta Terminal sail to Barge Center Waalhaven (BCW), where a fast lane enables transporters to load full containers quickly and surrender empty containers. Removing more containers from rush hour traffic and transporting these via inland shipping improves port accessibility and has lower environmental impact. On average, CO2 emissions from inland shipping are 28% lower than road freight transport.
The second pilot project concerns cooperation between Nature's Pride, Post-Kogeko and ECT, where the extension of opening times at Nature's Pride enables reefer containers to be transported during the night. This results in much faster processing times and better utilisation of warehousing capacity.
The Port of Rotterdam Authority and GroentenFruit Huis took the initiative to establish the above-mentioned projects. The projects are in addition to previous market initiatives to transport reefers by barge from Maasvlakte to the Waal/Eemhaven.