Duurzaamheid
In the port of Rotterdam, facilitating offshore wind is part of a long tradition
25 March 2020
Last February, the Netherlands reached a new milestone when it comes to power generated from renewable sources: a share of 30%. A moment to remember for Joost Eenhuizen, Business Manager Maritime and Offshore Industry at the Port of Rotterdam Authority. "This record, which is primarily thanks to the strong winds that month, is a wonderful achievement. And it underlines the importance of what we're working on – not just the Port Authority, but all the entrepreneurs in the region who are active in this market every day."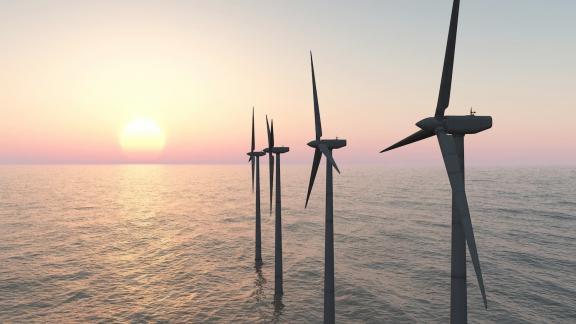 We're still at the beginning of the energy transition, so it's great to be able to report such fine results," according to Eenhuizen. At present, an average of 18% of the generated power comes from renewable sources. "Work is underway on a large number of offshore wind farms. When they become operational, this will amount to a major step forward in terms of sustainable electricity production," says Eenhuizen.
The Business Manager Maritime and Offshore Industry has good reasons for being enthusiastic. In the period until 2050, offshore wind power generated by wind farms is expected to increase from 1 gigawatt today to 60 gigawatts. "Thanks in part to the entrepreneurs in this region, the port of Rotterdam is very well equipped to serve as a hub for the assembly, installation and maintenance of these large-scale farms."
During a recent meeting of Offshore Community Rotterdam, Eenhuizen made it clear that Rotterdam will be explicitly expanding to further strengthen the position of the port and its entrepreneurs in the offshore wind segment. In this undertaking, the Port of Rotterdam Authority's role is on allocating and redeveloping sites, supporting smooth operational settlement in the port, matchmaking and strengthening the existing cluster – through the establishment of Offshore Community Rotterdam, for example, in partnership with the Rotterdam Port Promotion Council.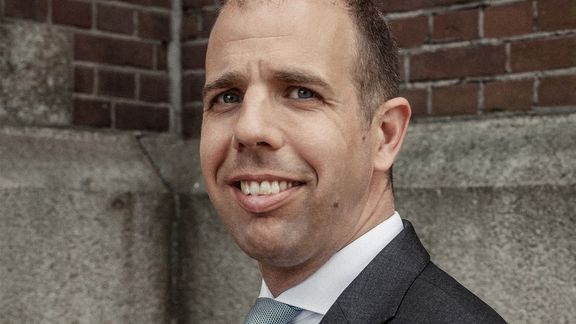 Opportunities for entrepreneurs
Eenhuizen believes that wind power and the Port of Rotterdam Authority are a great match. And not just in terms of economic growth: "It is our duty, both today and in the years ahead, to consistently recognise where the best opportunities lie for entrepreneurs in our region. And preserve the vitality of our port – by constructing new infrastructure, formulating policy or facilitating contacts between clients and entrepreneurs together with organisations like RPPC."
From a historical perspective, the entrepreneurial scope currently being offered to wind power by the Port of Rotterdam Authority is part of the region's natural progression over the years. "In the past, shipbuilding played a far more important role than today and coal handling has come under pressure. But offshore and activities in the area of sustainable power are becoming more and more important, and you need to respond and take advantage of developments like these." It also became clear during the aforementioned meeting that many of the sustainable projects undertaken by individual companies are also doing surprisingly well.
Tips
Eenhuizen has a few tips for members of Offshore Community Rotterdam wanting to take maximum advantage of the current growth in Offshore Wind: "Reach out to the other. Approach this huge market with other parties – as partners rather than competitors. And keep in mind that this segment doesn't necessarily equal easy money. Public funding is being reduced and there may come a point when the construction and maintenance contracts for specific farms are auctioned off. Prepare for this eventuality and get in touch with us and your colleagues in the Offshore Community for advice."