Digitisation
Port of Rotterdam launches online magazine
23 January 2020
Today the Port of Rotterdam Authority launches the Rotterdam Port Magazine. The online magazine bundles stories about relevant themes in and around the port. The theme of this edition: digitisation. With this edition, the Port of Rotterdam Authority guides readers through the rapidly changing world of digitisation.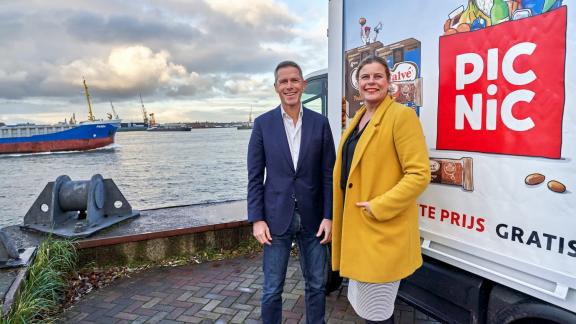 Learning from online supermarket Picnic
This edition of the magazine contains a total of eight articles, including videos. Damen Shipyards explains how the company works on autonomous shipping, Skoon talks about innovation in the field of energytransition and CEO of the Port of Rotterdam Authority Allard Castelein shares his vision on the port of the future. Joyce Bliek (Director of Digital Business Solutions) talks to CEO and founder of Picnic, Michiel Muller. Bliek: 'At Picnic, every decision is taken on the basis of data. Incredibly inspiring and instructive to get insight into another sector'.
The Rotterdam Port Magazine is freely accessible and can be read online.