Digitisation
Pronto is changing to PortXchange
09 March 2020
You may have heard of Pronto, the name of the IT platform that aims to optimise port calls. Pronto has been used in Rotterdam since 2018 and various pilots have been conducted, with fantastic results. All deep-sea container terminals in Rotterdam are now connected to the platform and 75% of deep-sea carriers in Rotterdam use Pronto. PortXchange was also established last year with the aim of making the Pronto platform available to ports across the world. The first pilots are to be conducted soon in various ports outside Rotterdam.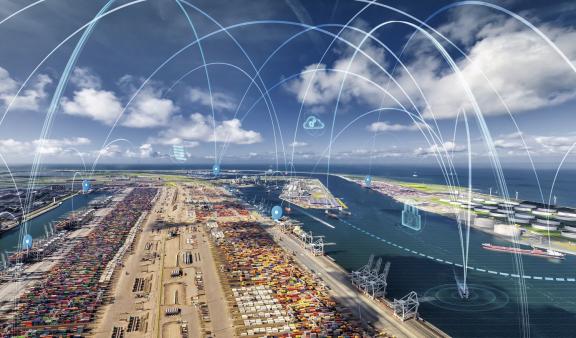 The name Pronto originated from the International Taskforce Port Call Optimization, a taskforce in which the Port of Rotterdam Authority was actively involved for several years. The Pronto initiative arose from the Avanti project. Both projects combine existing standards and do not develop solutions for commercial purposes. Shipping is a global business. Chain efficiency starts with clear communication. All links in the chain need to speak the same language.
With the PortXchange development the need arose to make a clear distinction between PortXchange and the Taskforce. Both organisations are working hard to increase port call efficiency, but each has a different focus. That is why the name Pronto is being changed to PortXchange for both the platform and the application.