Rail freight flows continue unabate
31 March 2020
The transport of rail freight to and from the port of Rotterdam is continuing as usual. Rail transport offers an attractive alternative to road haulage – including under the present circumstances, since this option does not entail any delays at the borders.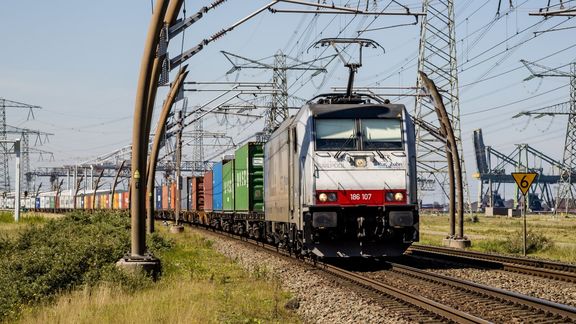 Handling in the port itself is running smoothly, which ensures that rail can continue to offer a reliable transport product. The decrease in passenger numbers has led to an increase in capacity for freight transport. This means that the rail network is ready to move larger volumes. Where possible, rail services are being expanded – at PCC, for example, which will be scaling up from 8 to 10 services between Rotterdam and Poland.
Work on the Theemswegtracé will also be going ahead as planned: the first of the two railway bridges along the new route – the bridge across Rozenburgsesluis – will be transported to its permanent site on 4 April. And work will naturally continue on Theemswegtracé itself, in accordance with the recommendations issued by the National Institute for Public Health and the Environment (RIVM). Safety and health will remain the number one priority at all times.
However, a number of destinations are experiencing the impact of the coronavirus in the form of decreased volumes: Wolfurt and Nuremburg, for example, have reduced their weekly frequencies to two round trips per week. ProRail has set up a special Corona Crisis Management Team and an Operational Team to effectively prepare itself for potential risks. The sector is studying various scaling-down scenarios in which the long connections are left intact as far as possible.