Energy transition
Realizing shore power to achieve a zero emission port in 2050
08 January 2021
With the European Green Deal, the European Commission aims to become the first climate neutral continent by 2050. The Port of Rotterdam supports this ambition and is working towards a zero emission port in 2050. The reduction of emissions by the shipping industry is part of that ambition.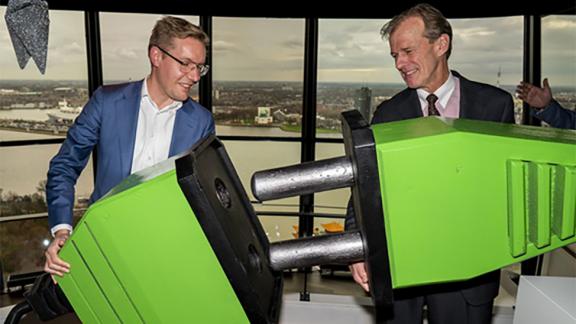 Whereas the emissions of berthed ships account for only 2% of the total emissions of logistics chains via Rotterdam, the reduction of emissions in the port is important, especially to improve the living environment in surrounding residential areas and to protect vulnerable Natura2000 areas in close proximity to the port. Shore power has large socio-economic benefits to deliver, but is certainly not a "no regret" measure that works everywhere; for certain segments and port areas, other measures such as the use of low and zero emission fuels could be far more cost effective in terms of emission reduction.
Together with the Municipality of Rotterdam, the port authority has embarked on an ambitious strategy to realize 8 to 10 new shore power installations in the next five years. In order to realize these ambitions, we need direct project subsidies to cover the non-profitable top of promising shore power projects. Putting a price on shipping emissions would considerably improve the business case for shore power while also boosting usage rates. Whereas a permanent tax exemption for shore power and zero emission fuels is needed to create a level playing field with tax exempted fossil fuels.
By fulfilling these conditions, European policymakers can help us to deliver zero emission ports, which in turn can help Europe to achieve climate neutrality in 2050.