Digitisation
'Reinvent your marketing efforts'
28 November 2019
Ports as hubs for freight flows can also increasingly form part of digital transport chains. Although this is an opportunity for port authorities to profile themselves, many still market their services in a classical way. Chantal Gouka outlines how port authorities can use tools that are already available to quickly reap the benefits of the digital transformation.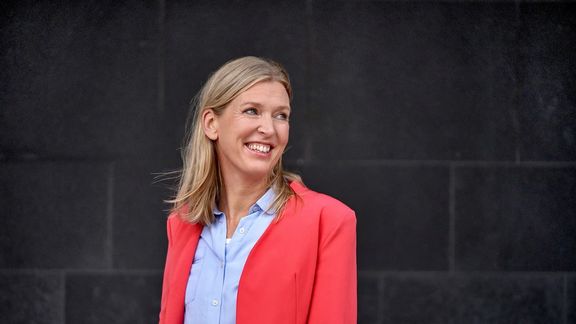 'Many ports still have a rather traditional PR and marketing mix', states Chantal Gouka, Marketing Specialist at the Port of Rotterdam Authority (PoR). 'Attending trade fairs and events, advertising and sending mailings - these are all part of it. But it's also becoming more important to make your service for end users accessible digitally', suggests Gouka. 'That's something different than writing on your website about the infrastructure you have.
Navigate
That is why PoR introduced differentiation into its marketing mix several years ago. The Digital Business Solutions department has developed various digital tools for end users in the port. For instance, 'Navigate' makes all deep sea, short sea, rail, inland shipping and truck routes via Rotterdam visible online. Gdansk and Sohar are among the ports to tailor Navigate to their specific situation and use the tool to offer end clients 24/7 insight into port connections and services. This enables them to offer shippers knowledge they previously could not access. After all, a Chinese producer can't really know what the European transport network looks like. The producer can now use Navigate to suggest fast and sustainable transport solutions.
Business Development
For the Port of Rotterdam, Navigate is a great source of information as well as a marketing tool. The underlying dashboards make clear which parties have been conducting port searches. Where are customers coming from? Which routes are they looking for? Gouka: 'As port authority, we can use this to further develop our business and add even more value for clients. For example, by establishing connections that we don't yet offer, but where there is demand. For us, Navigate brings supply and demand together.'
Black box
Ports that offer transparency enhance their profile on the market. In a world that is becoming increasingly digital, it's actually no longer an option to remain a 'black box'. Young people particularly think it's really normal to search for and compare service providers online. 'At some point, the global logistics landscape will be fully digital', stated Gouka. 'Many ports need to reinvent their marketing efforts. If you focus on the end client and digitise your services, you'll continue to play a role in the logistics of the future.'
Creating opportunities
And yet, it takes a lot of courage to join the digitisation process. Creating transparency also exposes potential weaknesses, such as connections that you cannot offer. According to Gouka, this is not a reason to shy away from digitisation: 'You could also see it as an opportunity to focus on your region's specific strengths. For example, if you have good hinterland connections via water or rail, you can profile yourself as a sustainable port. For shippers, in addition to costs, sustainability also plays an increasingly important role in their choice of transport.'
Cooperation
Gouka is convinced that the digital transformation will only be successful for ports if they cooperate. First of all, cooperation within their own community. Those ports that make themselves more visible online also put their entire port community on the map. The next step is to make their hinterland partners visible. The more insight they offer into their services via a digital platform, the more this platform will be seen as an increasingly cost-efficient alternative to classical marketing campaigns, including attendance at trade fairs across the world. According to Gouka, it doesn't need to be that expensive to get on board with this process. She advises port authorities to use tools that have already been developed. 'Ports should use each other's expertise instead of each of them reinventing the wheel. That only pushes up the costs. Each port authority can easily integrate a tool such as Navigate in its website. You don't need a huge IT department to work with this. Marketing information is also supplied with the product to demonstrate how you can be found digitally.'
Connected ports
Digitisation requires people to abandon their familiar strategies such as 'protecting' their own network. Gouka: 'It offers opportunities to increase efficiency and sustainability in transport chains. Those who adapt their business models and marketing to this will benefit. From payment traffic to booking holidays - almost everything is digital these days. The logistics sector has some catching up to do in this respect. We can accelerate this transition together. We believe in connected ports.'
Interested in Navigate?
Would you like to know more? Or are you interested to see how Navigate works?