'Russian economy hit twice by covid and decreasing oil prices'
18 June 2020
Connecting the world: Consequences of COVID-19 for Russian business climate
About three months ago on March 19, China reported that they had managed to stop the pandemic of the new COVID-19 virus. It was the first day that there were no new locally transmitted cases in the province of Hubei, where the pandemic started. At that time in Europe the situation regarding COVID-19 just started to get out of control and became a serious threat to public health.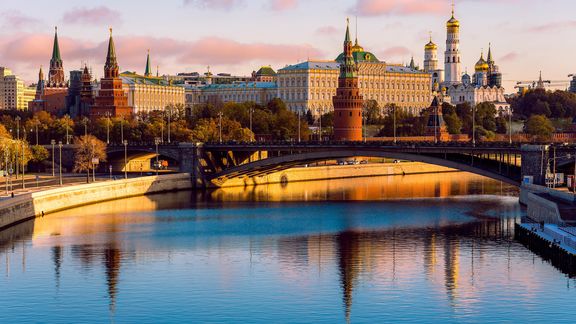 In Russia there were only 147 infected people at that time and all of them came from abroad. Russia was 2 – 4 weeks behind the rest of Europe. On March 3 there were only three infected patients. To stop the outbreak in Russia the government started to control incoming travellers and to isolate the infected patients including the people in their direct surroundings. From a certain moment all people returning to Russia had to be in quarantine for 2 weeks. Until the end of March there were no other substantial measures taken to control the outbreak. Meaning personal life and economically everything continued as usual.
However, the Russian economy was already hit by COVID-19 in February when production in China dropped and consumption of oil decreased seriously. In addition, there were ongoing destructive arguments with OPEC regarding oil production. Those elements all together resulted in a dramatic drop of oil prices. Export of energy products is giving a substantial income to the budget in Russia and accordingly influences the Russian Rouble. As a result, the Rouble devaluated quite seriously. On February 20, 1 Euro was 68 Russian Rouble, on March 19, 88 Rouble equalled 1 Euro. The Rouble then recovered partly and on June 15, 79 Rouble equalled 1 Euro.
By the end of March, the number of new infections started to grow dramatically. On March 27 the amount of infected people reached more than 1000. It became clear that the virus was already being transmitted locally. Already from March 18 Russia stopped foreigners to enter Russia, from March 28 all international flights were stopped. It was announced that the period from March 30 – May 11 would be non-working days in Russia and people were recommended to stay at home. People who had been in contact with Covid patients including people returning from abroad were summoned to stay at home in quarantine for 14 days. It did not mean life came to a complete standstill. The heads of the regions (85 regions in Russia) were free to issue local regulations. Most industrial and construction companies continued to work. Many companies, schools and universities started to work from home. The tightest limitations were in Moscow with roughly 50% of the total number of patients.
What is the current economic situation?
Meanwhile like many other countries in the world, some industries had to stop their operations completely and their employees are without any income during the pandemic. Most affected were the travel industry (incl. airports, hotels), the entertainment industry (museums, cultural institutions, sports, bars and restaurants, conference and exhibition companies), but as well companies providing household services (repair, washing, dry cleaning, beauty salons, hairdressers etc.). Most shops were closed except for groceries and pharmacies. Many small and medium-sized enterprises were heavily hit. But many other centres of production including Russia's vast oil fields and natural resource extraction sites remained opened throughout the pandemic.
Before the pandemic the unemployment rate in Russia was relatively low at 4.5%. In the beginning of May the number of unemployed inhabitants doubled compared to April. There were 1.4 million officially registered unemployed people in Russia. Even more people are currently without income during the pandemic period (although not officially unemployed). The Russian government started directly and indirectly to support businesses and people.
Luckily by the end of 2019 Russia had built up considerable savings (11 trillion Roubles). Nevertheless, the covid pandemic together with the drop of the oil price will cause a serious economic crisis in Russia.
In April industrial production in Russia dropped by 13.3%. Russian government expects a GDP drop of 8% in the second quarter of 2020. The European Commission forecasted the GDP in Russia will be 5% lower in 2020 vs. 2019 as a direct result of the corona virus and the low oil prices. The recovery period for the Russian economy depends on the development of the oil prices and the length and severity of the pandemic.
Effects of the corona crisis on the logistics industry
It is obvious that because of direct and indirect effects of unemployment as well as the devaluation of the Rouble in February – March the consumption in Russia will drop substantially and it will cause less import of consumer goods (firstly in containers). However, the weaker Rouble stimulates export from Russia of mainly metals, forest products and fertilizers. As it was mentioned before with some additional sanitary measures, most companies are fully operational as well as all seaports in Russia are.
So far there is no remarkable drop in the turnover of Russian ports. In the first quarter of 2020 the throughput of Russian seaports grew by 2.4% including an increase of container throughput of 1.6%. In January – March 2020 the turnover of all Russian seaports grew by 3.7% or 280 million tonnes. In that period Russian ports handled 1.76 million TEU which is 0.5% less than in 2019. The export of crude oil from Russia in January – April 2020 was 86.3 million tonnes or 1.8% less compared to last year.
In January – May 2020 Russian seaports handled 351.4 million tonnes, up 3.2% year-on-year. In the Baltic Sea, Russian ports handled in that period 110.9 million tonnes (+2.6%) including 44.9 million tonnes of dry cargo (-2.4%) and 66.4 million tonnes of liquid bulk cargo (+6.2%). Container handling in Russian ports dropped in 5 months by 1% to 2.2 million TEU (import of laden containers is lower by 4.5% but export of laden containers grew by 9.4%).
Protective measures and exit strategy
The latest COVID-19 statistics say that on June 15 there was a total of 537,210 registered infections and according to that criteria Russia is the third hardest hit country behind the US and Brazil. In Russia a total of 15 million tests were conducted on COVID-19. And 7,091 people have died. The official death rate is several times lower than in other countries. In the last 3 – 4 weeks the number of new infections has stabilized, and the daily increase of new patients is between 8,000 and 9,000 people. Still the most of cases are in Moscow. May 11 is considered as the peak of the pandemic in Russia.
The attitude towards COVID-19 has changed during the last two weeks when the situation especially in Moscow started to improve. There is no panic anymore and the public health system claims to be ready for new covid cases.
Unfortunately, many SME companies still cannot re-open in most regions. Also, in many regions protection measures as masks are mandatory in public places and transport. The impact of the lockdown restrictions on the supply side in Russia was much smaller compared to other countries. Industrial production edged down by only 6% year-on-year in April compared to a 15% drop in the US and a 13% drop in Europe.
Moreover, the Russian basic industry output, which is a good proxy for GDP, was 10% down year-on-year in April, which is a smaller drop than back in 2009 (-15% year-on-year in the worst month). Nevertheless, the demand side will continue to be the main source of uncertainty for the economy. Total retail turnover fell off the cliff by my more than 23% year-on-year in April, while non-food product sales plunged by a record 36.7% year-on-year. It is believed the recovery of internal demand to pre-crisis levels will be very gradual and may take at least two years.
With the softening but ongoing anti-crisis mode and the upcoming 1 July nationwide voting on constitutional amendments proposed by the president, governmental spending growth is set to remain high, while the revenue side is likely to remain under pressure on the sharp decline of economic activity and lower oil prices in 2Q20. Oil revenues normally account for around 40% of the budget revenues. The budget of 2020 was calculated with oil price US$ 42.45/bbl. At current price for Urals is US$36/bbl.
The recovery of the economy in Russia depends not only on the covid situation inside Russia, but also on the resiliency of the global economy and the oil prices. As in many countries at this point an exact prognosis is impossible to give and the situation remains unprecedented.
About the author
Karl Gofman has worked for the Port of Rotterdam Authority for the past 16 years and before that he was active for 10 years in the shipping agency business. He is living and working in St. Petersburg.
What is the importance of the port of Rotterdam for the Russian economy? The cargo flow between Russian ports and Rotterdam is about 55 – 65 million tonnes every year. It is a huge volume for both sides. Ports at the Baltic Sea are limited with draft and in many cases Russian cargo should be either transhipped somewhere in Europe or discharged. Rotterdam fits to that very well.
And how can he convince a shipper from Russia to ship freight through Rotterdam rather than through other ports? The most important arguments for clients are costs, speed and reliability. All of that is offered by the port of Rotterdam. It is necessary to keep Russian business contacts updated about the possibilities and developments in Europe largest port.
More information? Contact: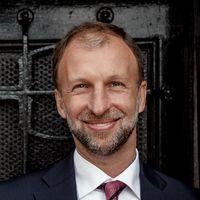 Karl Gofman
Rotterdam Representative Russia and Baltic States