An accessible port
Significant IGS expansion of network at Rotterdam
05 July 2018
IGS Logistics Group from Hamburg is now offering a considerable number of extra connections to and from Rotterdam. This concerns both rail and inland shipping connections. "The Port of Rotterdam is becoming of particular interest for our German clients," stated Harald Rotter, Director of IGS Intermodal Container Logistics.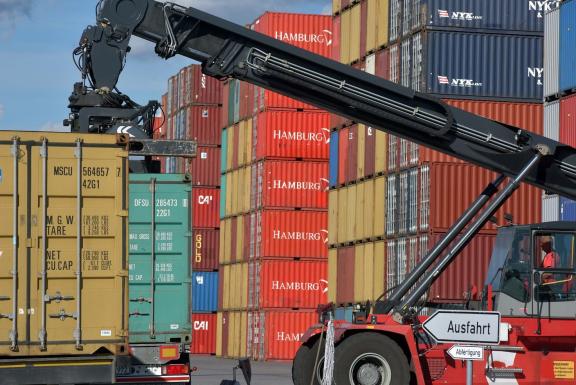 IGS has traditionally held an exceptionally strong position in intermodal transport from the ports of Hamburg and Bremerhaven and to and from the German hinterland. The active incorporation of 45 rail and 30 barge connections per week with the Port of Rotterdam reflects the increased interest in Europe's largest port as logistics hub. "Companies like to have a choice," explained Rotter. "Rotterdam enables our clients to achieve various cost and time advantages and we like to support our clients to benefit from these. That is why we have incorporated these connections in our network and are now actively offering these."
From Leipzig to Munich
The majority of the lines involve reselling connections from partners such as EGS, Neska, Haeger&Schmidt, Optimodal, HUPAC, Frankenbach and TX Logistics. This immediately enabled a significant enhancement of IGS' service portfolio. For instance, there are rail shuttles e.g. to Duisburg, Düsseldorf, Cologne and Leipzig five times a week, three times a week to Munich, Nuremberg and Kehl, four times to Mainz and daily to Neuss. The inland shipping supply has also increased significantly: In addition to the existing service twice a week to Aschaffenburg, IGS offers a service three times per week to Kehl and Neuss and weekly five times to Duisburg, Düsseldorf, Cologne and Krefeld.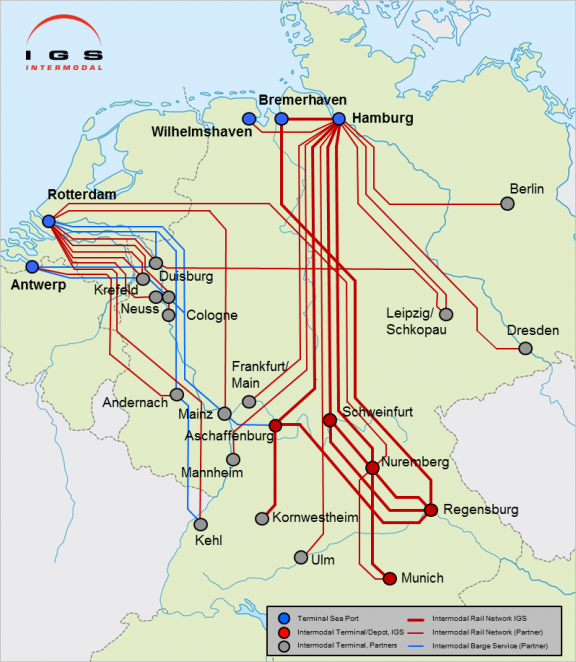 Last mile
Rotter is also expecting the services at Rotterdam to attract more regional clients in Southern Germany. "Our extensive German network with our own terminals, empty depots in Nuremberg, Munich, Regensburg, Aschaffenburg und Schweinfurt and trucks enables us to offer a particularly competitive service, also for the 'last mile'. And 'ease of doing business' also comes first. For example, we have introduced a system that generates an attractive, fully electronic tariff offer for handling of 30,000 combinations of port terminals in Rotterdam and postcode areas in Germany. This makes daily life easier for our customers"
Expansion
"We are really focusing on the Rotterdam connection as it has a strategic relevance for our group of companies," added Rotter. "According to the positive feedback from our customers, I think we will soon be able to add further destinations. I'm also expecting to be able to report frequent expansion of the network at Rotterdam for our customers."