An accessible port
Start of first direct shuttle to Hungary
04 October 2018
Budapest is really taking off as logistics hub. Industry is expanding in the Hungarian capital city and it is a perfect operational base for further transportation of freight by train or truck to Eastern Europe. This is the reason behind the first direct shuttle between Rotterdam and Budapest. The new Rail Cargo Operator (RCO) train connection enables containers from the Port of Rotterdam to reach Budapest within thirty hours.
The idea for the new shuttle arose when transport companies from Rotterdam called at RCO to discuss a direct, fast connection to Budapest. 'A check among other clients showed that many more of them really liked the sound of this,' stated Nenad Stancic, Department Manager North/West at RCO. 'Companies want to use the direct connection from Rotterdam to transport continental tank containers and short sea containers faster by rail; but the train is also an interesting option for deep sea containers heading to Hungary and further afield. From Hungary, it's the connections from Rotterdam with the UK, Ireland and Portugal that are particularly attractive.'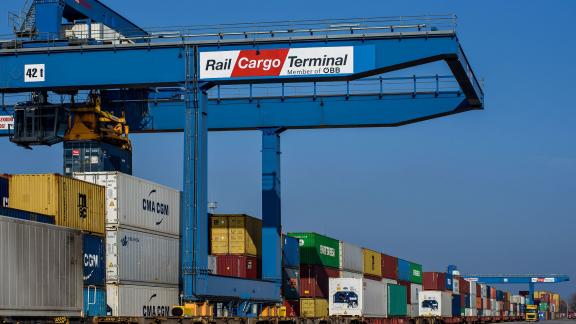 City on the Danube
From 4 October the shuttle (LTE) will be departing from the BILK terminal in Budapest every Thursday morning at 7.00 am and on Sunday afternoons at 5.00 pm. The train crosses Hungary, Austria, Germany and the Netherlands without stopping, to reach the Botlek Terminal in Rotterdam within some thirty hours. The train returns from Rotterdam to the Danube city on Tuesdays at 2.00 pm and Fridays at 11.00 pm. 'For now, the shuttle will be running twice a week, but next year we'd like to expand this to four round trips,' explained Stancic.
Oil and raw materials
Time savings are the big advantage of the train compared with indirect connections. The train is suitable for trailers, tank containers and containers of 20, 30, 40 and 45 ft. The train can transport 80 TEU at a time and containers may weigh up to 36 tonnes. Stancic: 'We'll be transporting many different products on the train. From oil and raw materials to consumer goods. Budapest is the driving force behind the Hungarian economy and its industry is growing rapidly.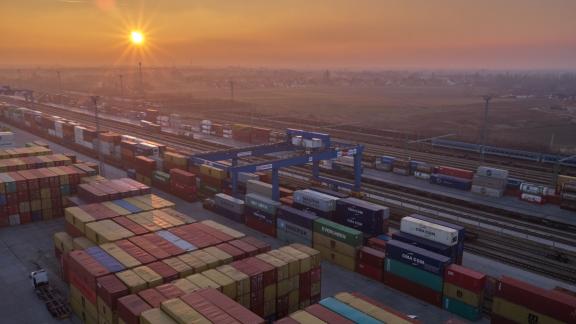 City on the Danube
'We are delighted that the long-term partnership with RCO in opening up the Austria-Rotterdam route is now being extended further to Hungary. This connection is a fantastic addition to our rail network,' added Matthijs van Doorn, Logistics Manager at the Port of Rotterdam Authority. 'Not only will our clients be able to reach Budapest quickly via a direct service, but it will also be easy to transport containers from there to growth economies including Romania and Turkey, and there are also rail connections with China.'
Source:RCO
Navigate
Like all other intermodal connections, the new rail shuttle is included in the Port of Rotterdam Authority's Navigate route planner