Bereikbaarheid
Substantial expansion of rail transport on Vienna
02 November 2020
Source: WienCont, C.RO Terminals
Rail operators LKW Walter and Hupac have expanded the number of direct shuttle connections to and from Vienna. A total of seven trains a week now run back and forth between Rotterdam and the WienCont terminal in the Austrian capital.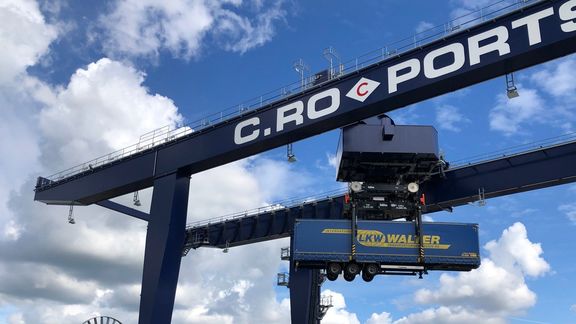 'A very positive development', says Matthijs van Doorn, Director Logistics of the Port of Rotterdam Authority, classifying the almost doubling of the number of turns. 'The corridor with Vienna is a crucial one for us as it is a hub for many destinations in Central, Eastern and Southern Europe.'
The Hupac container shuttle has been expanded with an extra service and now runs three times a week between WienCont and the C.RO Ports- and RSC/Bertschi Terminals in Rotterdam. Usually consumer products are transported, such as furniture, electronics and clothing. The LKW Walter train is a trailer service that is used to transport car parts between the United Kingdom and the rest of Europe. The number of rounds has doubled to four per week. The end and starting point in Rotterdam is the C.RO Ports terminal in the Rotterdam Botlek.
Carbon footprint
'There is an increasing demand from large multinationals for reliable intermodal connections that also offer a high frequency,' explains Sjors Bosvelt, head of sales at CLdN Ro-Ro. 'We have invested heavily in our C.RO Ports terminal in Rotterdam in recent years. As a result, we now have a fully-fledged rail terminal with five 750-meter long track connections, which connect us to the European rail network. Two Rail Mounted Gantry Cranes (RMGs) have been operational since the end of July 2020, enabling us to handle more trains every day faster and more efficiently. It means we also have sufficient capacity to grow in the coming years. Our ambition is therefore to, together with our customers, further develop multimodal transport and thereby reduce the 'carbon footprint' in the logistics chain.'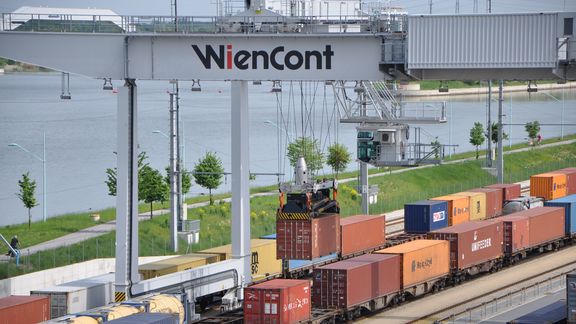 Green corridor
'The connections with Rotterdam are qualitatively our best rounds, looking at performance and delays, because the latter is practically non-existent', explains Harald Jony, general manager of the WienCont terminal, the success. 'We call the lines with Rotterdam our 'Green Corridor'. The trailer service only started last year and has already doubled. All in all, we have 75 percent more cargo in Rotterdam this year than in 2019.' This makes the Rotterdam connections of Hupac and LKW Walter an important factor in the growth of WienCont. 'This year our terminal will reach the 'magic limit' of 400,000 TEU, partly because we have been able to expand the number of weekly train connections with the European seaports to 110. And that will not stop this year. In 2021, we expect to grow again by ten to twenty percent, mainly due to trailer services.'