The unfortunate truth: Indonesia's new normal is without tourism
25 June 2020
Connecting the world: Implication of Covid-19 virus for the Indonesian business climate
Covid-19 was hitting Indonesia in early 2020. Similar to other parts of the world also Indonesia is confronted with the medical and economical challenges of the virus and the enduring impact on the day to day life. At the beginning of June Indonesia reported close to over 38,000 infected people and the number of dead has reached 2,134. Nobody knows how widespread the virus really is over those 17,000 islands and 260 million inhabitants of Indonesia.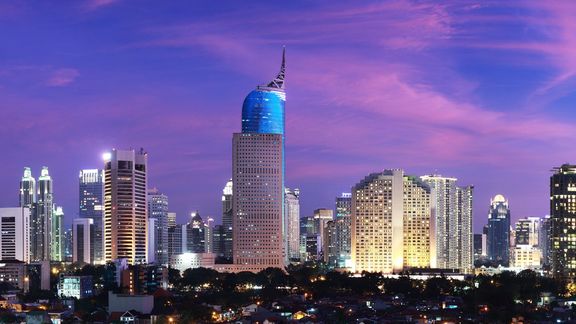 Impact Covid-19 on economy of Indonesia
The ministry of Finance predicted that Indonesia will experience its biggest dip in economic growth in the second quarter of the year. This is due to the reduced economic activities driven by the large scale social restrictions in most provinces in the country.
To mitigate the economic damage the Indonesian government has taken quite some fiscal and monetary stimulus actions cross the board, amongst others; slashing and delaying income tax for specific sectors, loan guarantees, facilitation of credit and payment process for SMEs
Total spending to mitigate impact of Covid-19 has reached IDR 695 trillion (USD 49.63 billion) being approx. 4,0 % of GDP, however Indonesia's stimulus is relatively low in comparison to other countries such as Japan (20% of GDP), Malaysia (17%), Australia (16.4%), Singapore (12%), US (11%)
According the latest Asian Development Bank forecast the economy will contract by -1%, compared to other countries a relatively low number. This is triggered by the fact that the economy is for the majority depending on local consumption and less on trade. The tourist industry, of course, has been battered. For the time being, the 'new normal' that the government is aiming for is without foreigners. Indonesia has suspended all tourist visas and it is unclear when the country will reopen. For an island like Bali, where many inhabitants are dependent on tourism, this is a huge problem. The beaches of coastal towns like Canggu are still closed.
Impact Covid-19 on ports and logistics
Logistic health and growth largely mirrors current slow economic growth. The chairman of Supply Chain Indonesia reported that although cargo volumes in the logistics sector, including transportation and warehousing, grew by 1.27% (YoY) in 2020 first quarter, it still reflects a decline of 5.45% growth compared to the same period last year. The decline in volumes is largely due to significant drop in demand for local goods, commodities, as well as industrial activities. Import and export cargo volumes also declined, significantly from China which dropped by around 14% to 18%.
Meanwhile, several state owned-run public commercial ports, namely Pelindo I and Pelindo III reported a positive first quarter volume wise. Pelindo I handled a consolidated total of 327.742 TEU's, reflecting a 3.13% increase from the same period in 2019. General cargo volumes, however, decrease by 12,7% due to reduced export of CPO commodities. Pelindo III also reported a 1.6 million TEU's (1%) increase in container traffic, compared to the same period last year.
Meanwhile, Pelindo II recorded a 4-5% dip in container traffic in Tanjung Priok Port (Indonesia's biggest port). The drop reflect slowed export-import activities with Indonesia's trading partners such as China, Japan, and the US. China, particular, as the biggest contributor to container volumes in Tanjung Priok. It is to be seen how the volume developments will be in the 2nd quarter of 2020.
Port of Rotterdam activities in Indonesia
The office in Indonesia of the port of Rotterdam is part of the port's global network. The office was established in 2016 as a result of a MOU between the Indonesian and the Dutch government regarding the maritime development, amongst others port development.
The focus of the Port of Rotterdam office in Indonesia is a tripartite cooperation between Pelindo I (Indonesian Port SoE), Zhejiang Seaport Group (Port of Ningbo) and the Port of Rotterdam to develop a port in Kuala Tanjung, North Sumatra. A tripartite Head of Agreement was signed at the end of 2019.
Furthermore, the office acts as a Rotterdam Representative office for Indonesia and the other South East Asia countries, Vietnam, Thailand, Malaysia, Singapore, Myanmar. Providing support for the Port of Rotterdam network, at the same time looking for cooperation and/or consultancy assignments in South East Asia.
Recently an assignment was finalized in Surabaya, East Java for Pelindo III (Indonesian Port SoE) to conduct a Digital Maturity Assessment and a MOU was signed with Pelindo II (Indonesian Port SoE) to intensify port related cooperation's.
About the author
Andre Toet has been involved with the Port of Rotterdam for 13 years in different roles in Rotterdam, Oman and now Indonesia. Before that he has spent 23 years in shipping with Maersk and its predecessors P&O Nedlloyd and Nedlloyd based in Africa, Asia, Europe. Furthermore André has been working in the E-shipping industry for many years, like PortInfolink, Portbase and essDOCS.
Covid has changed expat life and André has been repatriated back to Holland. Since end of March he is working from home in the Netherlands.