Where do we stand?
18 June 2021
We've already realised quite a few projects – and there are even more on the horizon. As the Port of Rotterdam Authority's Director New Business Development, Nico van Dooren calls himself an appreciative, critical and above all incredibly impatient observer of current developments in the port. According to Van Dooren, Rotterdam is no slouch when it comes to achieving its ultimate objectives: clean production and clean transport: "This isn't a pipe dream. We're working on it as we speak."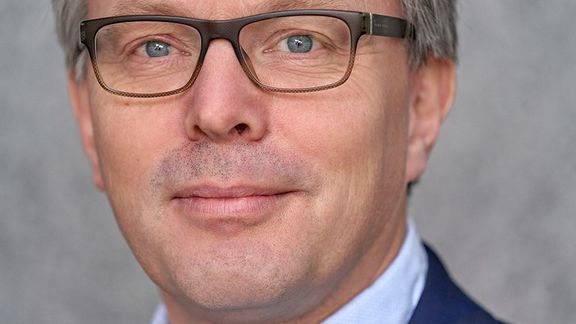 Only recently, the Dutch government reserved a budget of over 2 billion euros to store the captured carbon emissions of four major companies in Rotterdam's port area in reservoirs below the sea floor. Porthos, as this project has been christened, is intended to help local industry realise its climate ambitions. A major milestone in Van Dooren's view: "In three years' time, we'll be able to capture and store huge volumes of greenhouse gases."
Results that make a difference
And the port has achieved more results like these in recent years. Van Dooren mentions the Vondelingenwarmte project, in which residual heat from Shell's location in Pernis is used to heat 16,000 Rotterdam households. Or Heerema Marine Contractors' shore-based power facility on Calandkanaal, which supplies renewable energy to large offshore crane vessels. The power in question is generated by wind turbines on the Rozenburg Peninsula.
"The vessels can power down their diesel generators, which is good news for air quality and carbon savings." Another example offered by Van Dooren are the numerous investments in hydrogen projects, which have served as drivers for other promising developments. Although he's quick to also mention the risks involved in innovative projects of this kind. "We don't know which form of hydrogen-powered transport will prove most effective. To find out, you need to invest in all these different developments – from transport of liquid hydrogen to hydrogen packed in methanol."
'This isn't a pipe dream. We're already working on it as we speak.'
Nico van Dooren
,
New Business Manager
,
Port of Rotterdam Authority
Test run
According to Van Dooren, hardly a day goes by in Rotterdam without some event that brings us one step closer to the energy transition. For example, the first 50-tonne electric truck was recently taken into operation in the port area. People are eagerly awaiting the results of a trial that could present the solution for the zero emission zones coming into effect for freight transport in the Netherlands as of 2025. And it won't be long before an electrically powered inland vessel makes its first test run in Rotterdam.
The docking station required for the ship's mega-batteries is already in place. Van Dooren is confident that Rotterdam is looking toward a bright – and sustainable – future. "But we can't do it all on our own. We need a government that really commits to this goal, and that will help us with the necessary pre-investments."
This article was included in 'De aanpak', a supplement to the AD newspaper published by ADR Nieuwsmedia in partnership with Platform Transities Rotterdam, and made possible in part thanks to Deltalinqs, Eneco, the Port of Rotterdam Authority, Rotterdam University of Applied Sciences and Woonstad Rotterdam.