Energy transition
Working visit delegation European Commission on energy transition
03 July 2019
On Monday 1 July, a delegation of the European Commission has visited the Port of Rotterdam to be informed about the energy transition. The delegation consisted of a group of policy officers working within the Directorate-General Energy (DG ENER). The group was specifically interested in the activities surrounding the energy transition within the industrial complex of the Port of Rotterdam.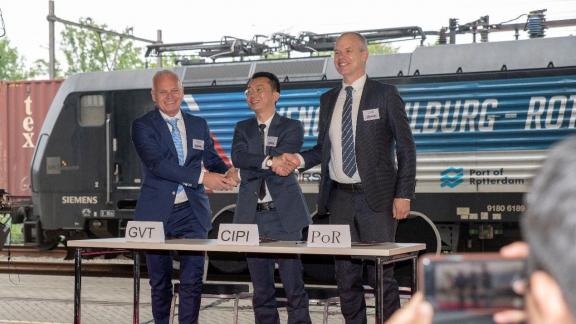 Site visit Exxon Mobil refinery
The European Commission has the sole right to initiate new legislation at EU level on Carbon Capture Storage (CCS), hydrogen, Liquefied Natural Gas (LNG) and diversifying the energy sources. DG ENER therefore plays an important role in developing and implementing the legislative framework, as well realizing the climate objectives following the Paris Agreement.
Following an introduction about the Port of Rotterdam Authority, the delegation sailed through the port towards Maasvlakte II. During the boat trip, the Port of Rotterdam explained more about the activities it pursues in the energy transition. Moreover, it elaborated on Porthos CCS project, in which CO2 is captured at the source and reused or stored underground.
Furthermore, a representative of GATE Terminal elaborated on the activities of the company, as well as the challenges and opportunities for LNG. The working visit was concluded with a site visit to the Exxon Mobil refinery.