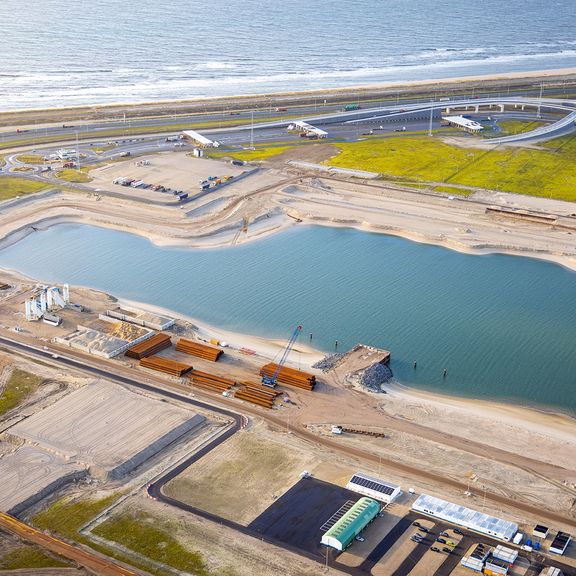 Amaliahaven quay wall construction gains momentum
#buildingthefuture
A new part of the Netherlands is gradually taking shape in the Prinses Amaliahaven on Maasvlakte 2, In all, 1,825 metres of deep-sea quay, 160 metres of inland waterway quay and 360 metres of earth-retaining structure will be built on both sides of the port that stretches approximately 2.5 kilometres. This makes it currently the largest construction project in the port of Rotterdam. Time to have a look behind the scenes.
Port in development
Container volumes in Rotterdam are expected to continue to grow strongly in the coming years. To further strengthen its leading position as Europe's largest container port, the Port of Rotterdam Authority is investing in the further expansion of the Prinses Amaliahaven located on Maasvlakte II. The potential additional flow of containers that the growth of the terminals could bring is approximately 4 million TEU.
The Port Authority is in a strong financial position to continue making major investments like Amaliahaven to optimise port infrastructure and realise social impact. In this interactive map you will find a selection of the current projects.
Other articles in this edition