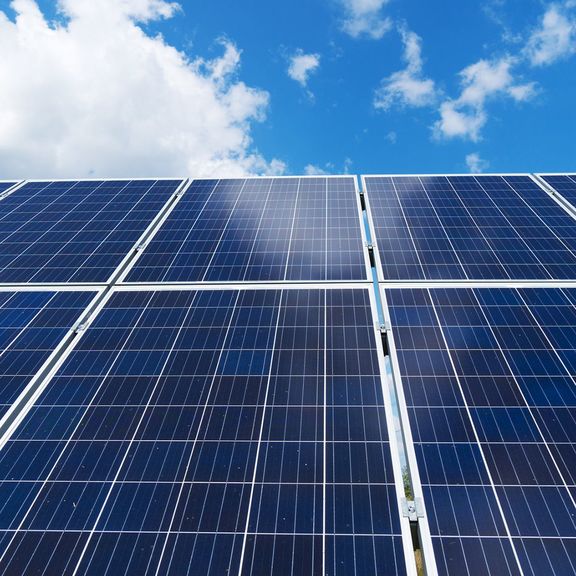 Solar panel advice
11 May 2021
The Port Authority is installing solar panels on its own property and is stimulating clients to install solar panels on their roofs.
Sun on your building
In the port of Rotterdam, there is plenty of potential for solar energy. More and more companies in the port area are installing solar panels. Examples of the most sizable are Coolport and Steinweg on the Maasvlakte (Hartelstrook). Most new-build warehouses now have solar panels. Many existing warehouses will also be fitted with solar panels in the coming years.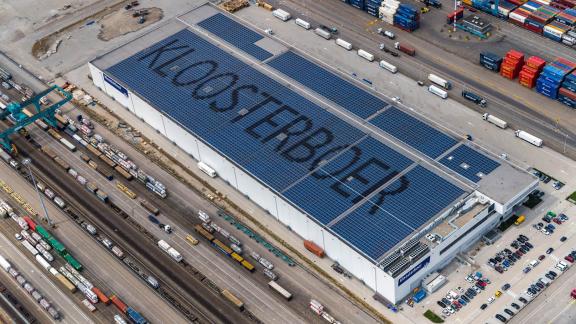 Is your building suitable?
Are you interested in installing solar panels on your roof or car park? Contact the Port Authority to explore which approach is most suitable for you. To install solar panels, buildings must fulfil several requirements. For example, the roof must have adequate load-bearing capacity, the building must have a sufficiently big connection to the electricity grid, and the panels must remain in place for fifteen years.
Check your roof
You can do your own initial check on the size of your roof by looking at Google Maps. If your roof's surface area is over 200 m2, it is probably an interesting option.
Have an expert check
Contact our solar team, and an expert will come and assess whether the roof is suitable for solar panels. They will estimate how many panels can be installed and how much energy can be obtained and used by your company. This will provide insight into a possible design and the costs and yield of your own solar park.
Solar panels at parking lots
What if your roof isn't suited for installing solar panels, but your site does have a large parking lot? Combining parking space with a solar carport is a smart way to use your site to generate clean electric power. The Municipality of Rotterdam has developed a special application, 'Park the Sun', which calculates which parking lots in Rotterdam and Noord-Holland are suited for generating solar power, how much power can be generated exactly and which investments can be recouped over time.
Three ways to install solar panels
Finance and organise it yourself: you apply for a subsidy and choose an installer. You invest in the panels and pay for the installation and maintenance. However, you also save money, because your energy bill will fall dramatically due to the electricity generated.
Finance it yourself and outsource the organisation: you pay a developer to apply for the subsidy and to organise the installation and maintenance, and you invest in the panels. You have very little worry about the project, and you save money because of the resulting fall or disappearance of your energy bill.
Rent a roof: no need to finance or organise anything yourself. You lease the solar panels and pay for the green energy you use. Depending on the circumstances, you can receive compensation by making your roof available.