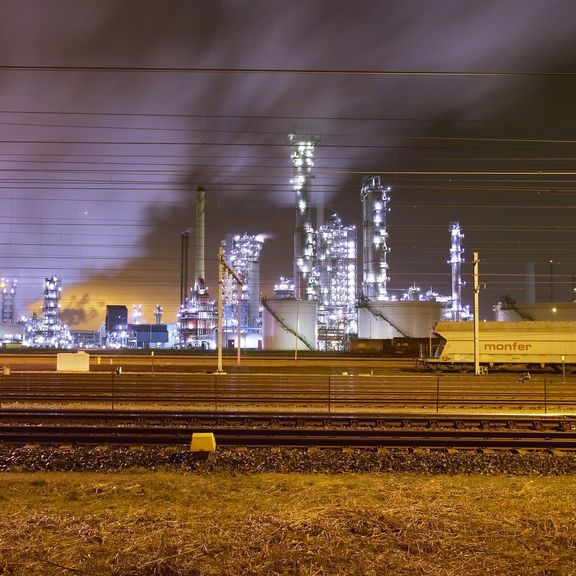 Chemical industry
11 May 2021
The chemical industry is responsible for many products that we use daily and that are vital to our prosperity. Rotterdam plays a key role in this sector and is in direct contact with Antwerp and the Rhine Ruhr region via integrated pipeline connections.
This so-called 'ARRR Area' provides forty per cent of the European Union's petrochemical production.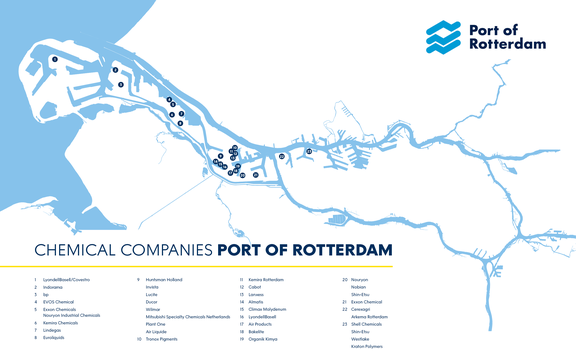 Strong cluster
There's also an impressive [petrochemical cluster within the borders of the Rotterdam Port area, comprising 45 chemical companies, five oil refineries, four palm oil refineries, five biofuel producers, two biochemical factories, various power plants and a laboratory cum test environment: Plant One Rotterdam. This also means that Rotterdam is the methanol hub within the ARRRA and home to Europe's largest biobased chemical cluster.
FACTS AND FIGURES
The port of Rotterdam is Europe's largest sea port. The port owes its leading position to its outstanding accessibility for sea-going vessels. In addition, the port of Rotterdam creates direct and indirect employment for some 385,000 people, in businesses throughout the Netherlands. A place where unlimited ambitions can become reality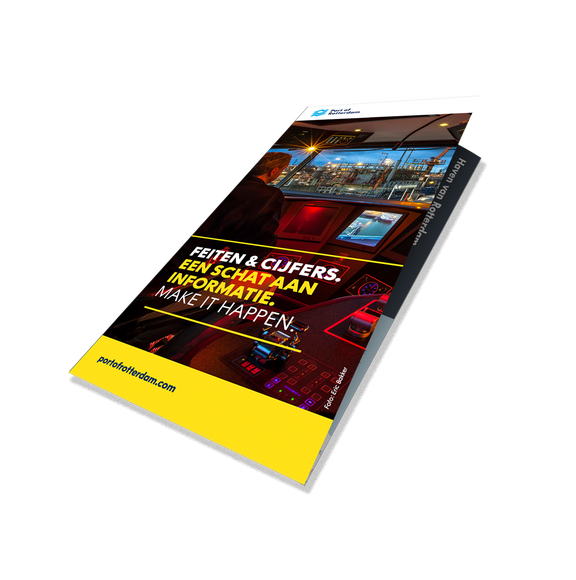 High safety standards
The presence of many chemical companies and refineries within Europe's most important logistical hub makes Rotterdam a petrochemical hotspot. It is the ultimate transit port for your cargo or for the development of new chemical industry initiatives, and a great place to establish your business. Other factors that make it even more interesting include the high safety standards and the unparalleled infrastructure, digital infrastructure, facilities and synergy advantages.
Energy transition and digitisation
For the petrochemical industry, doing business in Rotterdam also means participating in and profiting from the energy transition and digitisation opportunities: fit for the future!
More information? Contact: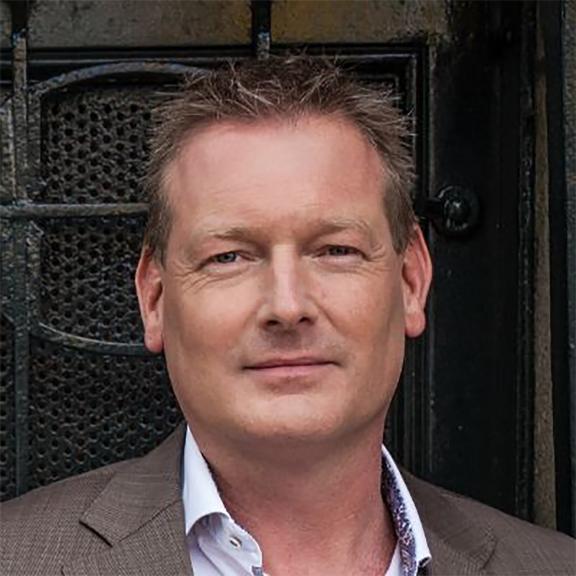 Joris Hurenkamp
Sr Business Manager Chemicals and Dry Bulk