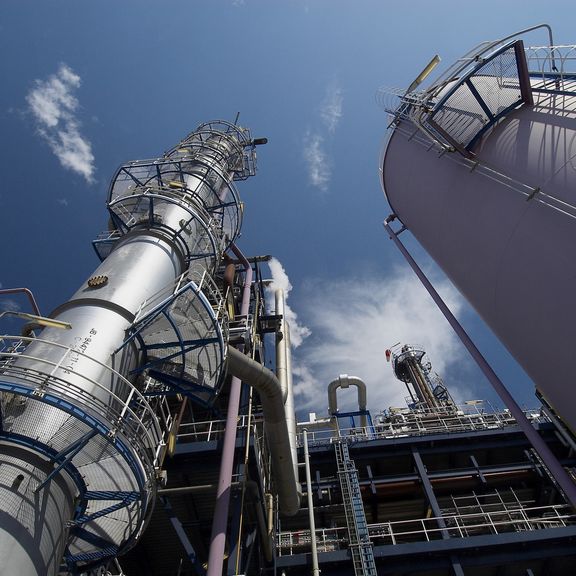 Oil refineries
11 May 2021
The five oil refineries in the port of Rotterdam form the core of the petrochemical cluster in the port area. The oil refineries manufacture products such as gasoline, diesel, kerosene, heating oil and feedstock for the chemical industry.
The refineries in the port have a combined distillation capacity of 58 million tonnes. In the Netherlands, Belgium and Germany another five refineries are supplied with (crude) oil via pipelines from the port of Rotterdam.
Oil refineries in the port of Rotterdam
Ideal location for crude oil supply
The oil refineries in the port of Rotterdam receive their crude oil by tanker from areas including the North Sea region, Russia and the Middle East. The port of Rotterdam offers the advantage that even the largest oil tankers can enter the port and load and unload at the oil terminals in a single visit. The crude oil is transported by pipeline to the refineries in Rotterdam and the hinterland.
Cluster with Vlissingen, Antwerp and Germany
The petrochemical cluster in Rotterdam is not isolated. Together with the refineries of Total/Lukoil in Vlissingen, Shell in Godorf, BP/Rosneft in Gelsenkirchen and Total and ExxonMobil in Antwerp, the port of Rotterdam makes up one of the three largest fuel hubs in the world. Excellent distribution possibilities within Europe and overseas and the broad range of tank storage ensure that also large-scale trade in fuels takes place in Rotterdam.
Production of fuels and chemical feedstock
The refineries process the crude oil into various products. Around 85 per cent of the output consists of fuels such as diesel, gasoline, gas oil, heating oil and LPG for the European market or global trade. The other 15 per cent is naphtha, base oils and bitumen. The naphtha is converted into aromatics or alkene and then serves as feedstock for the chemical industry. The oils are processed into lubricants, while bitumen is a raw material for products such as asphalt.
More information? Contact: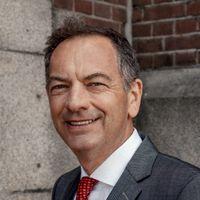 Jaap van Dalen
Business Manager Oil and Refining