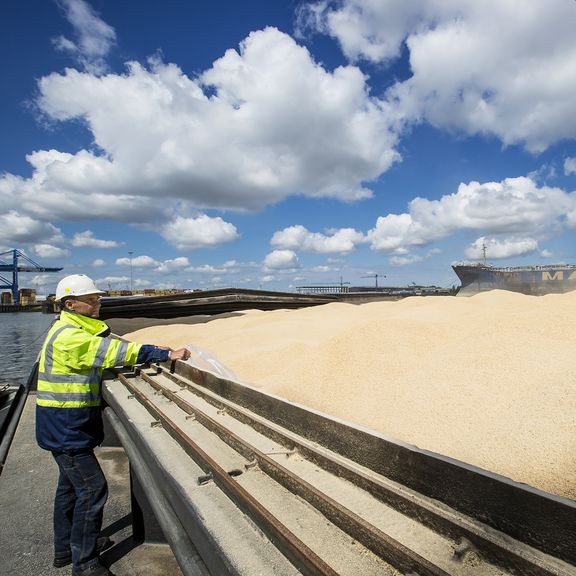 European Commodities Exchange
09 March 2021
Date
06 October - 07 October 2022
Let's meet at the European Commodities Exchange in Valencia
This year the international agri sector will come together at the European Commodities Exchange in Valencia. Many trading companies, producers, consumers and brokers will be present. Also financial service providers, terminal operators, control companies, ship brokers, ship owners and the various modalities are represented.
In the Port of Rotterdam Agri Pavilion, stand A2, you will find the following companies:
Coöperatie NPRC U.A. 
European Bulk Services (E.B.S.) B.V. 
Marcor Stevedoring B.V. 
PSB Inspection B.V. 
Rederij de Jong B.V. 
Rhenus-LBH PartnerShip BV. 
Transito Bevrachting B.V. 
Vermeulen B.V. 
Van de Graaf & Meeusen
We hope to meet you there!