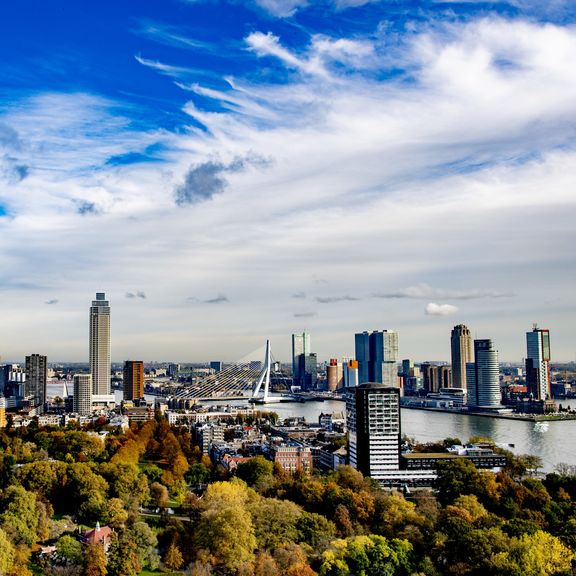 Rotterdam. Make It Happen.
As brand alliance partner of Rotterdam. Make It Happen. we put our city and port on the international map. We do this together with 33 Rotterdam partners.
Together, we work and brand Rotterdam as smart, circular, healthy, inclusive and creative. We do this, for example, with great stories about sustainable and innovative initiatives by entrepreneurs and residents in the city and port.
Photos and videos about Rotterdam
In the branding toolkit of Rotterdam. Make It Happen. you will find all kinds of beautiful images about the city and port. These can be downloaded for free.
MAGAZINE CIRCULAR ROTTERDAM.
A city going for a fully circular urban economy by 2050. Rotterdam. This magazine answers the question of how Rotterdam plans to make the transition from a linear to a circular economy. For example, how is the port dealing with sustainability and circularity? What role do BlueCity and RDM have in this?