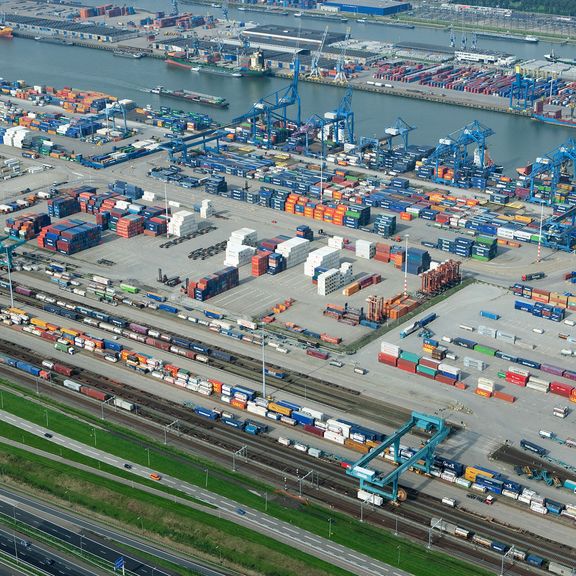 Rotterdam has scheduled deepsea services with over 1,000 international ports.
There are daily sailings from the shortsea hub Waal-Eemhaven to European destinations.
The port of Rotterdam is an important logistics hub for the import and export of Ro-Ro cargo and Just-in-Time (JIT) delivery.
Routescanner 'Direct Connections' shows the direct sea, railway and inland shipping connections from and to Rotterdam. Via this application, you can also view and compare the various routes for container transport from door to door.
Barge Performance Monitor
Rotterdam is working with its partners on reliable and efficient connections between the port and destinations in the hinterland. For inland container ships sailing from or to the port of Rotterdam, we have developed the Barge Performance Monitor.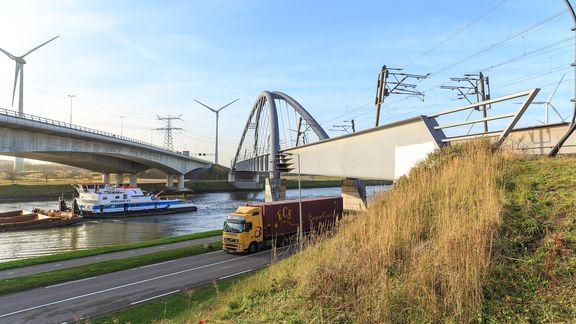 INTERMODAL TRANSPORTATION
The Port of Rotterdam has an extensive network of intermodal transport connections: rail, inland shipping, road and pipelines.