Labour market and education
11 May 2021
The port of Rotterdam offers career opportunities at all levels, whether you have completed an intermediate or a higher vocational education or have a university degree.
Even primary school pupils can set to work with educational material about the port, and with a good reason: by getting children involved in the port from an early age, together we can ensure that future new jobs will be filled.
From cradle to quay!
Together with the port community Deltalinqs, the municipality of Rotterdam and knowledge institutes, the Port of Rotterdam Authority is working on promoting the port as an interesting area for scientific research, internships and jobs. Via the continuous education programme From cradle to quay! we get children, young people and adolescents interested in the port.
The programme fits in with six educational stages; from primary school to university. All elements of the project have been developed in collaboration with businesses in the port, educational institutions in the region and various authorities. This allows us to develop an efficient, sustainable and smart port that is prepared for the challenges of the future.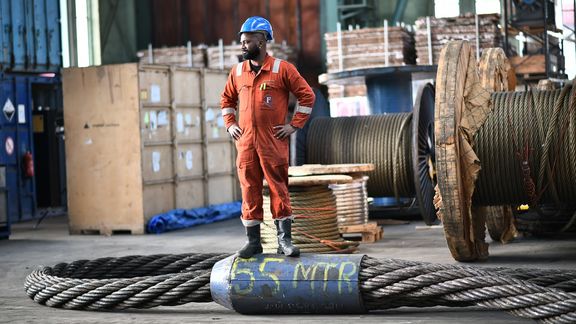 WORKING IN THE PORT
Would you like to work in the port? Have you (almost) graduated? There is an enormous number of job opportunities in the port of Rotterdam. Outside or in the office. Build your (port) network and discover the opportunities for your career in the port of Rotterdam.
The port for students
The port of Rotterdam is also a port for students. Discover the educational material on the port of Rotterdam. Or take a class excursion to the port.
Secondary vocational education
Interested in technology and keen to work in the largest port in Europe? Discover the opportunities in the port of Rotterdam.
Higher vocational education and university
Students can make a positive and innovative contribution to the port of Rotterdam. View the projects in the port.
Class excursion to the port of Rotterdam
Taking a class excursion to the port of Rotterdam? Looking for background information for a thesis? At the EIC (Educational Information Centre), primary school pupils, high school students and university students can get acquainted with the port. The EIC provides information for all levels. There are exciting port games, and students can get to work in a chemistry lab and the workshop. This is also the place to go for pupils and students who are looking for more information on education and working in the port.