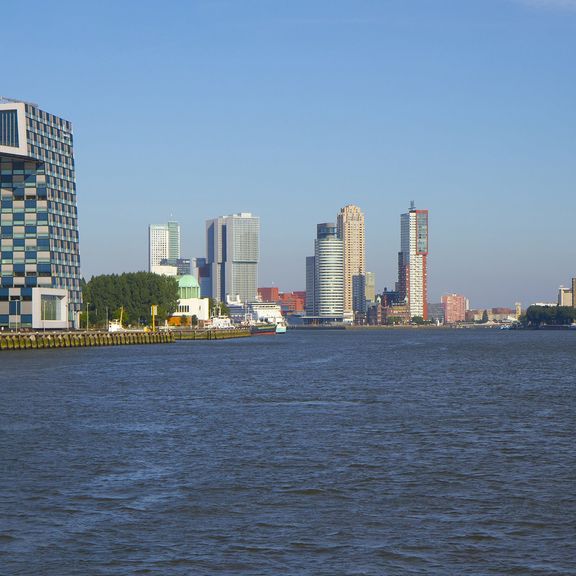 Higher vocational education and university
Whether you're studying engineering, architecture or human resources, with a higher vocational education you can get to work in the port. But also university students can definitely contribute to innovation in the port by sharing their knowledge.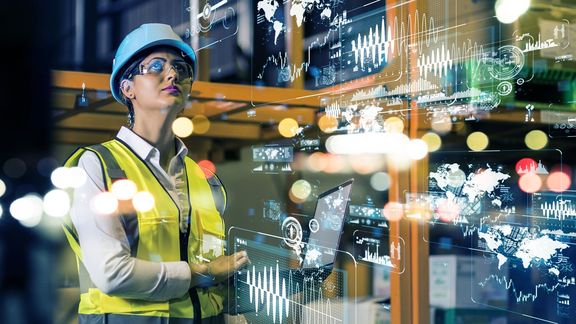 Students of higher vocational education and university students can make a positive and innovative contribution to the port of Rotterdam. Are you a higher vocational student? Companies in the port area offer (graduation) internships in various fields. University students, together with companies in the port, ensure there is a steady flow of knowledge and innovation. Bringing together the right parties (researchers/PhD students and companies) leads to successful scientific research. By combining knowledge and experience we can take the port of Rotterdam further, ensuring that it will continue to develop as an innovative port.
Career opportunities
RDM Centre of Expertise
At RDM Centre of Expertise (RDM CoE), students, teachers and researchers from Rotterdam University of Applied Sciences – from different disciplines – work together with entrepreneurs on technical innovations for port and city. On the campus of RDM Rotterdam a learning environment has been set up that is similar to the practice and is equipped with all kinds of facilities. RDM CoE also organizes events that aim to make young people enthusiastic about a study or job in science and engineering. In this way we contribute to innovative and future-proof technology education.
Learners Community Port
At the Learners Community Port, students of Rotterdam University of Applied Sciences get acquainted with the port of Rotterdam. The Learners Community Port elaborates on the 'college in the port' programme, of which the main objective was to captivate, bind and retain students for the port of Rotterdam. The Port of Rotterdam Authority is a partner of the organisation behind the Learners Community Port: RDM Centre of Expertise.
Netherlands Maritime University
The Netherlands Maritime University offers the Master of Science Shipping and Transport program since 2007. This study gives you an excellent opportunity to improve your maritime and logistics knowledge as well as strengthen your managerial skills. Both fulltime and parttime.
SmartPort
SmartPort is a unique partnership between Deltalinqs, the Municipality of Rotterdam, Erasmus University Rotterdam, Delft University of Technology and the Port of Rotterdam Authority. Through scientific research, scientists and university students bring opportunities for the future within reach. The research is demand-driven by parties who are affected by changes in the port. SmartPort invests in knowledge development for ports in general and the port of Rotterdam in particular.