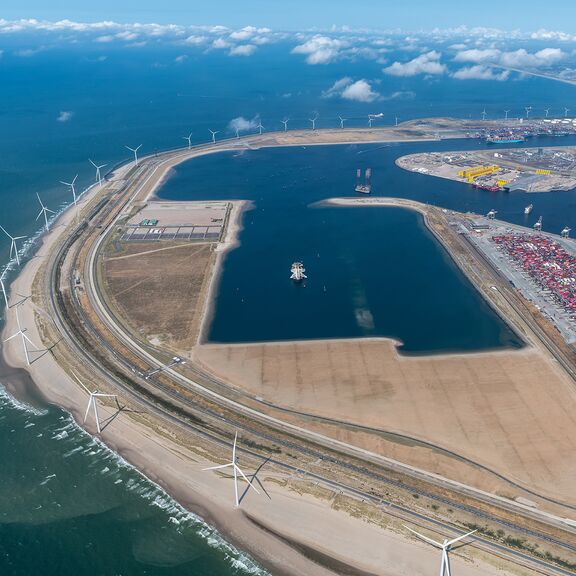 Ongoing projects
Port in development
11 May 2021
To further strengthen its leading position as Europe's largest container port, the Port of Rotterdam Authority is investing in the further expansion of the Prinses Amaliahaven located on Maasvlakte II.
The Rotterdam Food Hub is taking shape along the Calandkanaal at the entrance to the Maasvlakte.
The port area is always under development. We do this in cooperation with many different parties.
Rotterdam Mainport Development Project
More space was needed for Rotterdam's development and competitive position, which is why the Dutch government took the decision to strengthen Mainport Rotterdam. However, this needed to take place with respect for nature, the environment and living environment quality in Rijnmond. The Rotterdam Mainport Development Project (PMR) was established for this
Image Quality Program
To support business, the Image Quality Programme has been set up. That programme includes 10 criteria for buildings (new construction, rebuilding and/or renovation) and site design.
The Port Authority is in a strong financial position to continue making major investments to optimise port infrastructure and realise social impact. In this interactive map you will find a selection of the current projects.
Port development Eemhaven
The Eemhaven in Rotterdam is undergoing a unique redevelopment. This historically valuable port area is being further adapted and expanded into a short-sea cluster.