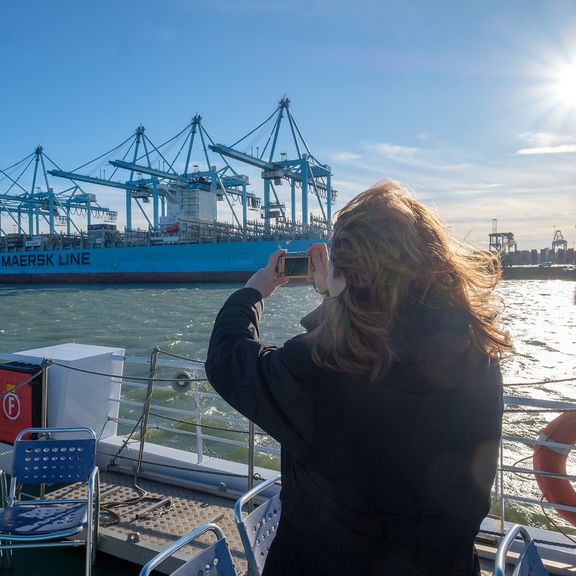 Filming and photography in the port of Rotterdam
15 June 2021
The port of Rotterdam is one of the most photogenic places in the Netherlands. Curious about where you can find the most beautiful images? The Port Authority has developed a special web app for both hobby and professional photographers, listing all locations for public filming and photography.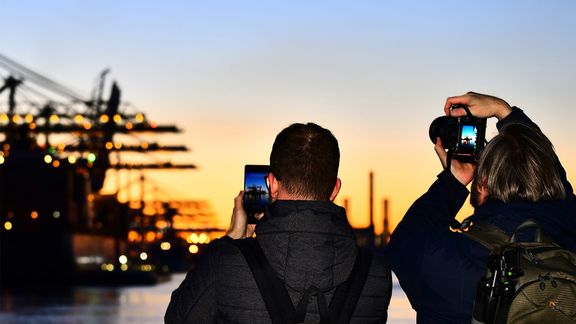 PHOTO CONTEST
The port of Rotterdam is highly photogenic. From magnificent panoramas to innovative developments and from unexpected nature to the most impressive ships. Whoever captures the port in the most stunning way becomes Photographer of the Month. Every month, the jury chooses the best, most beautiful or funniest photo. The winning photographer receives a nice present.
Transport
The port area is easy to reach by car, bicycle, metro, (water)bus, water taxi, EBS-bus and public transport. Please consult the relevant sites prior to departure.
Using port numbers to find your way
Want to navigate using port numbers? The port numbers of the photo locations are listed on the web app. The port number system runs from east (1) to west (9900).
Photos from heights
If you want to take photos from high altitude, Euromast offers sweeping views across the city and port. Lookout tower, Paal 83, and the Landtong Rozenburg offer views across this unique area, where port and nature meet.
The use of drones by private individuals is not allowed. For professional use, strict guidelines and conditions apply.
Photographs from the water
You can also take photos of the port area from the water. There are various options for this. You can take a tour of Rotterdam by Spido, or take a water taxi from the city. On the Maasvlakte you can sail along the FutureLand Ferry. Take a tour from FutureLand information centre close by the most modern container terminals and largest container ships.
Safety
Please take care when taking photographs and filming. Please also adhere to all traffic guidelines and stay on public roads. Business sites are not accessible without permission. Security personnel are alert for this and may request your proof of identity. When taking photos and film footage of and on business sites, please make sure you request permission from the company concerned.