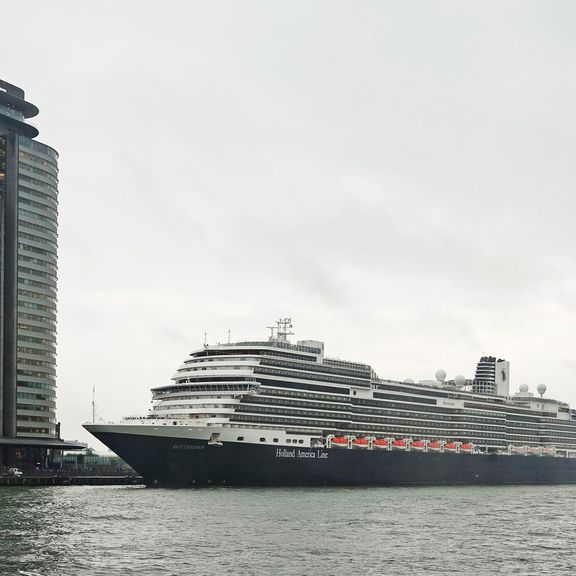 Vessel spotting
11 May 2021
Inland vessels, container giants, tankers, cruise ships – there are many different types of vessels in the Rotterdam port area. Fortunately, there are many places where they can be looked at and photographed, to be added to the collections of many an enthusiastic spotter. Some of the finest locations are provided below.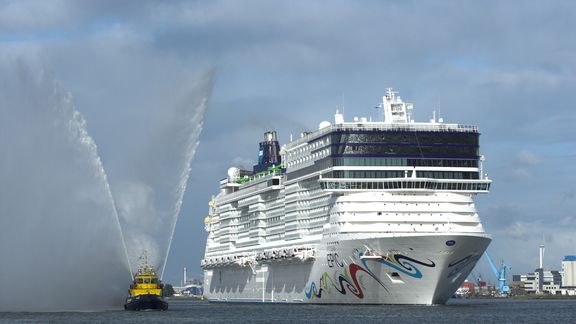 Parading along cruise ships at Wilhelminakade
In the cruise season, cruise ships often measuring 200 to 300 metres long moor at Wilhelminakade every week. A ship's horn heralds the arrival of ship's from far away. Many Rotterdam residents and tourists love to watch the ships enter the port.
Slag Maasmond
The entrance to the port of Rotterdam, where some 30,000 vessels sail by every year. This means you can watch about 80 vessels enter the port right in front of you per day. Are you feeling peckish? You can find Smickel-Inn snack bar at Slag Maasmond, also known as the 'Balcony of Europe'.
Landtong Rozenburg
The road on the 9-kilometre-long peninsula takes you to the very tip at the end. On your way there, you pass Calandpark, where Scottish Highlanders roam. The farthest point of the Landtong offers spectacular views across the Nieuwe Waterweg and the Calandkanaal with its huge tankers, pipe layers and drilling platforms.
Hoek van Holland
From the Noorderpier you have a splendid view across the Maas Entrance and the cranes and industry on the Maasvlakte. These sea-going vessels are monitored and guided by radar from Hoek van Holland Traffic Centre, guiding them smoothly and safely through the port.
Filming and photography
Are you curious about other magnificent public filming and photography locations? View our tips.
The port of Rotterdam is photogenic in all its diversity. From beautiful views, to innovative developments and from surprising nature to the most impressive ships. Whoever manages to portray the harbor best will be the Photographer of the Month. Every month the editors choose the best, most beautiful or nicest photo. The winning photographer will receive a nice gift.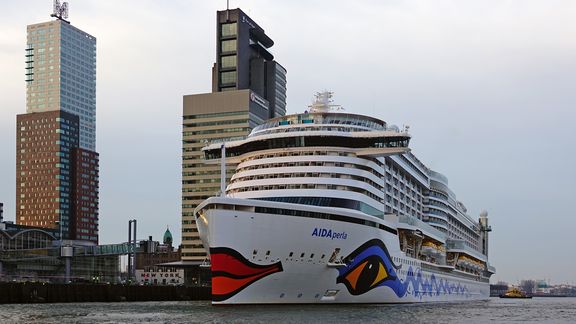 AIDA CRUISES
The guests of AIDA Cruises shipping company frequently use the cruise terminal at the Wilhelminapier. In the cruise season, the AIDAprima, AIDAperla and AIDAcosma moor here on a regular basis. Interesting fact: the AIDAperla, the sister ship of AIDAprima, was taken into service in 2017. It is ultramodern and uses the cleaner LNG (liquefied natural gas) for its power when berthed
Frequently asked questions