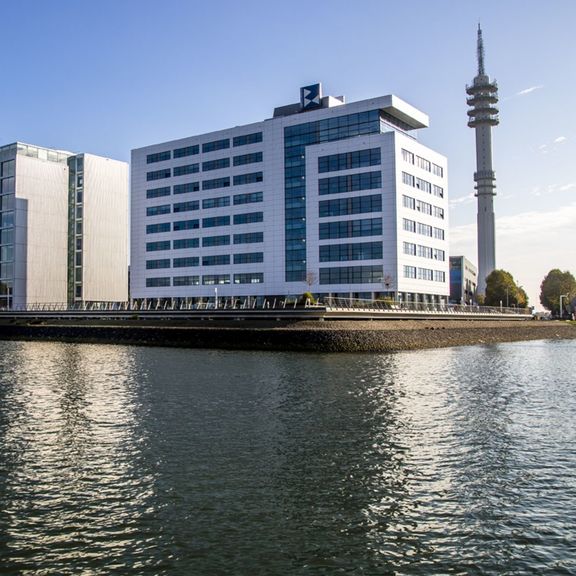 Port City -
office space
Port City is located on a filled in strip in the Waalhaven basin in a conveniently accessible and special work location near the terminals.
The 60-hectare industrial site is being specially prepared to provide companies in the 'agrofood' sector with optimal facilities.
The Waalhaven has undergone an impressive metamorphosis in recent years.
Searching for a site in the port of Rotterdam as a business location for your company? The port has many warehousing, commercial and office space options.
We are happy to assist you with:
Information about business location opportunities in the port
Finding suitable office space, commercial accommodation and other property in the port
Expert support during the relocation process
Advice regarding prerequisites such as permits/licences and facilities
Various areas have also been designated for development, including Rotterdam Food Hub, Maasvlakte Distribution Park West, Waalhaven and Dordrecht Inland Seaport.
From storage and office space to large-scale locations
Office space varies from large-scale open spaces to individual workrooms and from temporary solutions to long-term business locations. Various possibilities are available for storage, parking and (re)development in the port area.
HET MAGAZIJN
Het Magazijn at RDM Rotterdam is a small-scale complex of a total of 4 business spaces of 1000 m2 each, including 4 office spaces of 120 m2 each, with spectacular views of the Nieuwe Maas. The spaces are situated such that all units can be leased separately, with private access at ground level.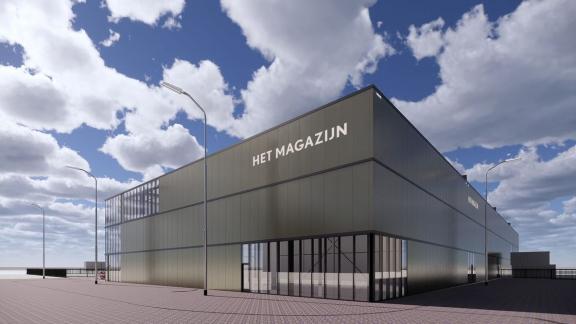 Maasvlakte Plaza
The multifunctional building has space for entrepreneurs, catering establishments and offices. Several plots are also available for truck-related businesses. Maasvlakte Plaza offers comfort and safety and all modern facilities for drivers and trucks close to terminals and distribution centres. This truck park has 567 parking spaces and is open 24/7.
Rotterdam Makers District
Together with M4H, RDM forms the Rotterdam Makers District. The added value of the Makers District not only lies in the physical space, but also in a business climate that stimulates and strengthens cooperation and entrepreneurship. The goal is to create a community of successful and innovative entrepreneurs, integrated into a wider innovation ecosystem of companies, knowledge institutions, funding sources and prototype and testing facilities.
Entrepreneurship at RDM Rotterdam
RDM Rotterdam, the former shipyard of the Rotterdamse Droogdok Maatschappij (RDM), is the place for a new generation of port companies. Start-ups, scale-ups, educational institutions, SMEs and global players in the maritime and offshore sector can be found in this unique environment.
M4H Rotterdam - Future in the making
Merwe-Vierhavens Rotterdam (M4H) is an area in transformation, of port and city. The Municipality and the Port Authority want to develop this area into an innovative living and working environment, optimally designed for the innovative manufacturing industry and with a mix of working, living, culture, catering, sport, and education. The Spatial Framework provides an outline of what M4H will look like in the future.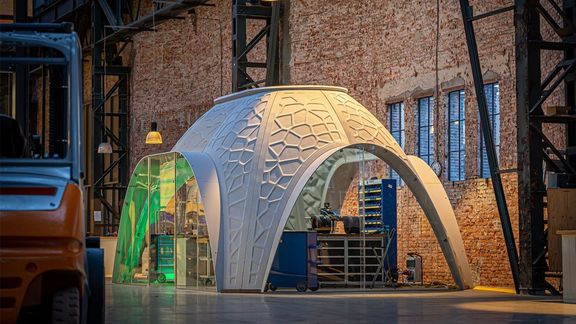 Working in an 'igloo' printed from PET waste
The R-IGLO is a pavilion that can be built within a large space. The construction consists of larger and smaller flexible elements. The modular character ensures that the separate parts are easy to build, but can also be easily dismantled, moved or stored. The pavilion was designed by The ArchiTech Company on behalf of Royal 3D and will be produced with a large 3D printer in De Werkplaats on the Merwehaven in M4H.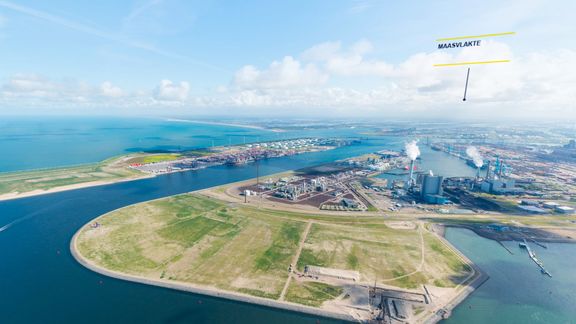 DISCOVER THE PORT IN 360˚
View 42 kilometres of the Rotterdam port area from behind your desk.