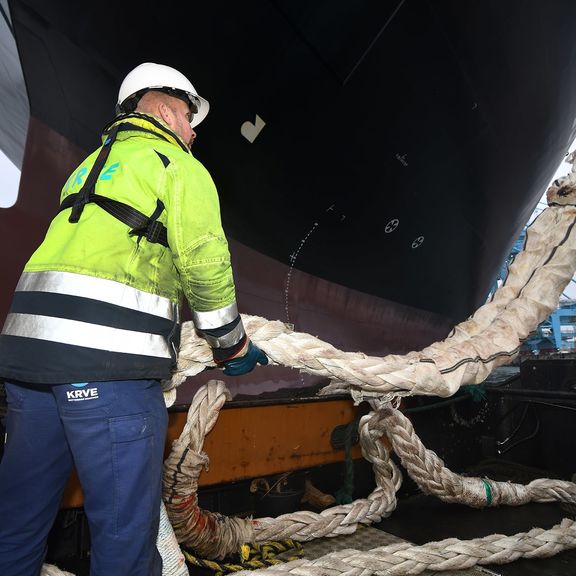 Port Call Optimisation
14 June 2021
An independent coalition of maritime organisations working to shorten and optimise ships' port visits.
View current information. Such as water level, current, wind and visibility and water depths.
Around 30,000 sea-going vessels call at the port of Rotterdam every year. Miscommunication can quickly lead to disruption, which is why clear communication is vital.
Together with shipping and ports, the Port of Rotterdam Authority is introducing shared standards and is improving the quality and availability of vessel and port call data. This includes clear information about water depths and levels or studies on the impact of Just-In-Time arrivals.
Port Call Optimisation is crucial for an efficient, sustainable and future-proof port. This not only reduces vessel emissions and operational costs, but it also enhances the port of Rotterdam's competitive position and safety level. We are working to introduce improvements, together with various partners within and outside the port of Rotterdam.
More information? Contact:
Damian Gonsalves
Port Call Optimisation Lead Business Development Digital