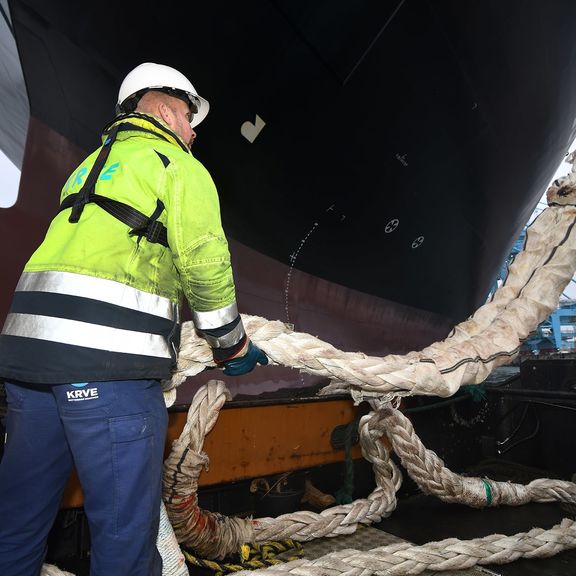 Port Call Optimisation
14 June 2021
Read how berth planning of terminals is implemented as a standard.
Read how water depth and tides are implemented as a standard.
Read how arrivals and departures times of ships are implemented as a standard.
Around 30,000 sea-going vessels call at the port of Rotterdam every year. Miscommunication can quickly lead to disruption, which is why clear communication is vital.
Together with shipping and ports, the Port of Rotterdam Authority is introducing shared standards and is improving the quality and availability of vessel and port call data. This includes clear information about water depths and levels or studies on the impact of Just-In-Time arrivals.
About port call optimisation
To make the process of a vessel call anywhere in the world as efficiently as possible from the moment ship departs from its previous port of call right through until it arrives at its destination port, completes operations and then leaves the berth.
Ultimately, it will reduce ship emissions en route, in and around ports, terminals and port cities, whilst at the same time ensuring greater safety, compliance, a cleaner environment and reduced costs for shipping lines, shippers, terminals and ports. It will also improve crew rest hour planning and reduce fatigue and stress that comes with missed deadlines and unexpected events during a port call.
More information? Contact:
Damian Gonsalves
Lead of Port Call Optimisation