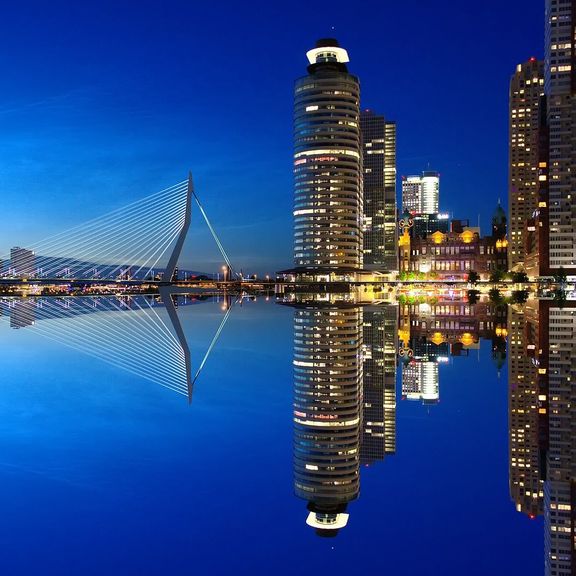 Energy transition
11 May 2021
We are working towards achieving a carbon-neutral and circular port in three steps.
Reusing port heat and capturing and storing CO2 under the North Sea.
Industry will switch to electricity, hydrogen and green hydrogen.
Replacing fossil raw materials by sustainable alternatives.
The Port of Rotterdam Authority is working with the port business community and the government to create a future-proof port, a port where businesses can flourish both now and in the future, and provide income and jobs. The aim is to do all this while minimising the impact on the climate and nature.
Futureproof business practice
Welcome to the port of the future. Where large and small companies create a new economy. Get inspired.
Strategy and vision
For the port's future to be successful, it is important that although port businesses and the shipping industry must be able to continue to develop, they must do so while being mindful of the climate. Among other things, this demands new technologies, new revenue models and new collaborative partnerships.
Do you want to get started?
No one can look into the future, but we know with a fairly high degree of certainty that the CO2 price will rise and that environmental requirements will become increasingly stringent. Companies that step in on time and invest in carbon reduction, in circular activities and/or in biofuels and raw materials will be investing in long-term success.
Solar panels
The first steps don't have to be difficult or very expensive. Sometimes they actually make money. For example, check out the various possibilities of installing solar panels on the roof of the premises, or investigate what measures your company can take to make energy savings.
Safe 20% in energy
According to studies, industry can save around 20% in energy - and therefore costs - by using efficient production processes, improving insulation, making fuel savings and/or by using renewable fuels. Smarter collaboration with other companies is also an option. For instance, one company might produce a surplus of steam that another can put to good use.
Develop circular activities
Is your company getting more involved in the circular economy? The Port Authority has identified the current waste flows in the port. Examine the opportunities for developing new circular activities in the port here, or check out which circular companies you may be able to collaborate with are already in the port.
If you would you like to know how best to prepare for the future, we would be happy to share ideas with you. Please contact us.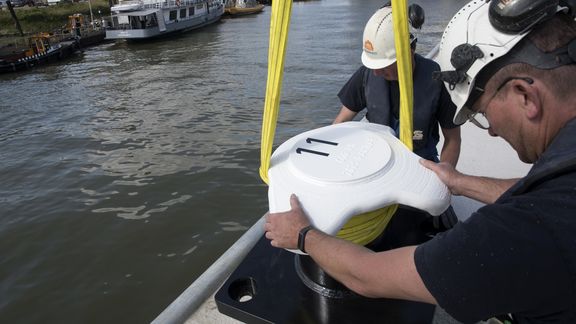 Rotterdam Port Magazine
Get inspired by stories of a changing world in our online Rotterdam Port Magazine.
More information? Contact:
Nico van Dooren
Director Energy and Industry