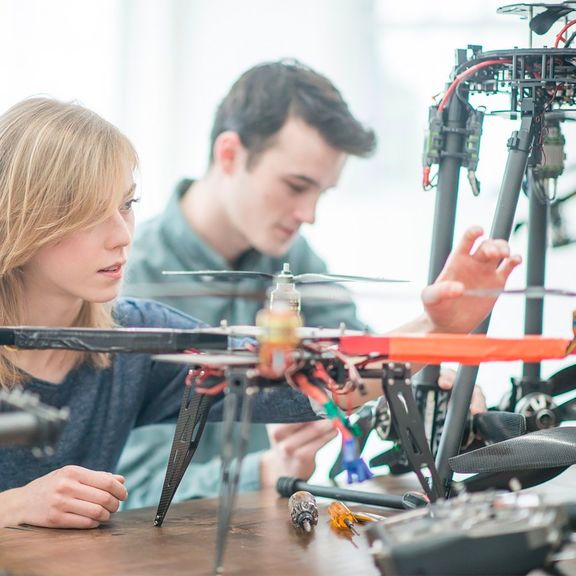 Working and learning
A world full of opportunities
11 May 2021
Did you know that 180,000 people work in and around the port of Rotterdam every day?
The port of Rotterdam is a dynamic, international environment where around 180,000 people work every day. Approximately 19% of the total workforce of the Rijnmond Region works in the port. The construction of Maasvlakte 2 will create many new jobs in the coming years. It is expected that by 2030, there will be a demand for 10,000 additional employees.
With a job in the port of Rotterdam, you are assured of good future prospects and growth opportunities.
More than hauling heavy stuff
The time that working in the port meant hauling cargo all day has long gone. The port offers countless opportunities. Are you mad about technology? Or are you more a logistics kind of person? Do you like working on an international level and still be close to home? Do you feel at home in a dynamic working environment where people interact with each other in a personal and direct way? In that case too, the port is a world full of opportunities for you.
Find your dreamjob
Many companies in the port also recruit staff through employment agencies or job boards. Below are some suggestions of port-related job sites.
Port for graduates and starters
Did you just graduate or are you new to the job market? Become a member of the Young Port Association.