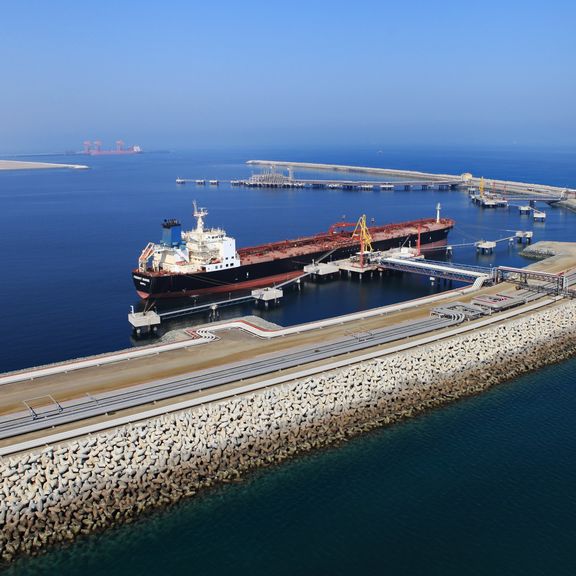 International
11 May 2021
Port development and management present major challenges. Follow our training course.
At port of Rotterdam, we provide an extensive range of advisory services to support clients and partners like you all around the world.
Outside of the Netherlands, the port of Rotterdam Authority has representatives. That is how we connect the world.
The port of Rotterdam is a global hub for international trade and home to some of the world's leading industrial clusters. As Europe's largest sea port it is one of the leaders of the energy transition and is committed to digitisation to make the port, and the supply chain, more efficient.
Port of Rotterdam Authority uses its knowledge and experience to manage and develop ports and industrial areas internationally. Do you want to work together to maximise your port potential? Discover the opportunities!
Your ticket to an international community
Rotterdam has a lot to offer. Working with port of Rotterdam means that you get tailored advice for your situation. In addition to that the port of Rotterdam connects you with companies, knowledge institutes, universities, governmental organisations, standardisation and regulating bodies.The knowledge portfolio is extremely valuable for ports both in established and emerging countries.
Professional network
There is a considerable demand for partners who help develop ports, implement new standards and attract economic activities from all over the world. Port of Rotterdam provides ports with the best options for professional expansion, enabling you to access a network of potential investors and clients, companies and other ports. At the same time this exchange of knowledge establishes new partnerships.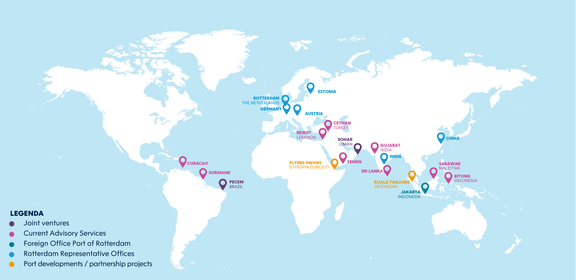 'Our experience, knowledge and network add up to providing access to an international community of potential investors, companies and other ports. provides an unique opportunity. Explore your opportunities!'
René van der Plas
,
Director International
,
Port of Rotterdam
Knowledge transfer between Rotterdam and SOHAR
The Omani city of Sohar has played a role in global sea trade for centuries. It's even said that Sinbad the Sailor came from there. The history of today's modern sea port, SOHAR Port & Freezone, is somewhat more recent. This is a 50/50 joint venture between the Port of Rotterdam Authority and the government of the Sultanate of Oman.