Together with partners, the port of Rotterdam offers port professionals a deeper and more nuanced understanding of the complex dynamics of the port industry via different training (personalised) programs.
Port development and management present major challenges including adjusting ports to rapidly changing market dynamics. Challenges like how to make plans about the future port infrastructure, needs of a country without jeopardizing the current port activity play a significant role in the course. These are the challenges which governments, port authorities, and port operators increasingly have to contend with.
Online Port Management Programme – Digitisation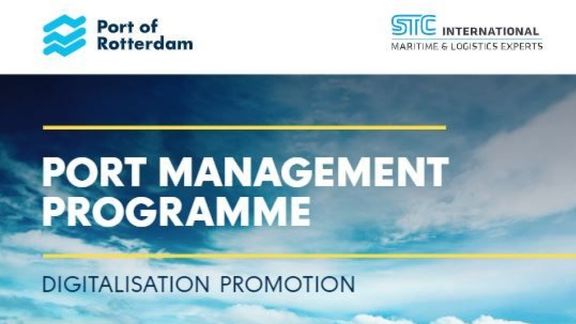 In this 7-week online course, the participants are introduced to the major aspects of digitisation. In 3 hours per week, a variety of subjects will be dealt with, such as: the history of digitisation, the 5-step model, digital maturity, standardisation, challenges, digitisation and finance, stakeholder management, and innovation. Additionally, this programme includes several interactive workshops. Fee € 1,500,-.
Port Executive Leadership Circle
Rapidly changing market dynamics present ports with major challenges. A mind shift is required to look critically at existing business models, while simultaneously developing new ones. Leading transitional change requires a different type of leadership. This is why Erasmus University Rotterdam and Port of Rotterdam are combining their knowledge and expertise to offer The Port Executive Leadership Circle. This five-day executive programme allows professionals from port authorities, port stakeholders or captains of industries, to be part of an ongoing cycle of learning journeys, while enabling collaboration with other ports in a growing international network of port executives.
Port Management Program (postponed due to COVID-19)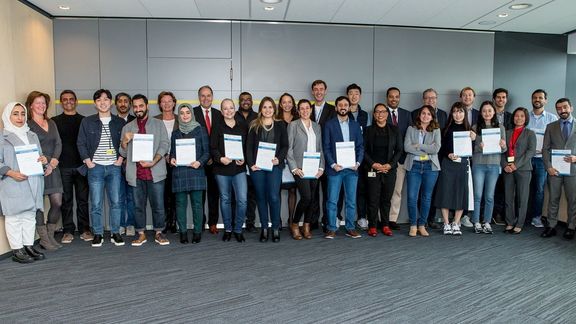 During this multi-day course, participants will be introduced to all major aspects of world-class port management. Topics covered will include: port development, planning and managing a port, stakeholder management and commercial activities of a port. The course concludes with the interactive port simulation game 'Port Constructor'.
'The Port Management Program made me think in wider perspective. For example: excellent utilization of land and location and learning new ideas in different areas like environmental issues and communication.'
Advisory services and port management
Port of Rotterdam offers broad consultancy for the development and management of ports and industrial areas. When it comes to Port Management our experts can join your organisation for a longer period of time.
Working and learning
The port of Rotterdam offers career opportunities at all levels, whether you have completed an intermediate or a higher vocational education or have a university degree.