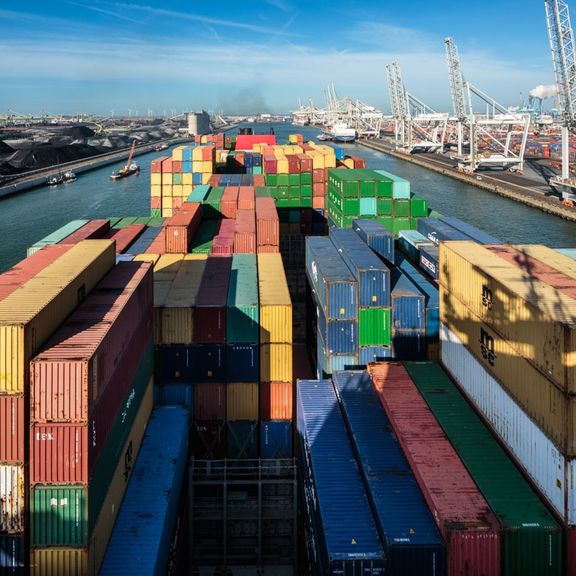 Welcome to the port of Rotterdam
28 June 2021
We would like to take a moment to introduce ourselves. The port of Rotterdam is the largest port in Europe. We manage, operate and develop the Rotterdam port and industrial area and are responsible for ensuring safe and expedient shipping services. We are proud of our current port and are working hard with our partners to build the port of the future. Looking ahead, we aim to create an environmentally-friendly, inclusive and safe port.
And who are you? A captain, a shipper, a resident of Rotterdam, a tourist, a future colleague or media? Here you will find everything you need to know about the port: from business services to interesting jobs, press releases and news, to information about harbour tours.
CARGO IS KING
Port economist Bart Kuipers once stated that the shipping container was the invention of the century. Now he says, "Cargo is king." Explore his vision for the future of the container shipping supply chain based on five trends for shippers and freight forwarders in our latest opinion piece.
'If the port of Rotterdam is doing well, Europe's economy is doing well'
Ursula von der Leyen
,
President European Commission
Our port is evolving all the time
See, hear and read about all our activities.