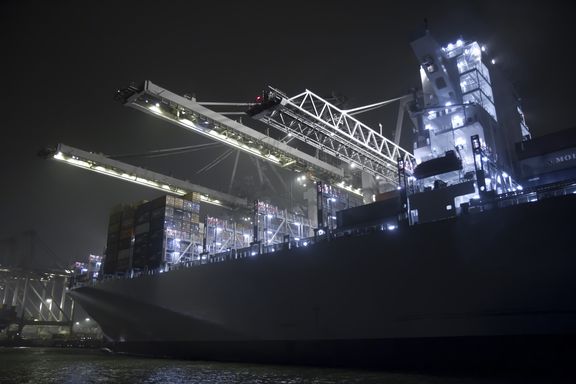 Why Rotterdam?
Choosing Rotterdam means choosing for limitless possibilities
11 May 2021
Innovating, pushing boundaries and working hard are in the DNA of Rotterdam. That is why the port of Rotterdam is one of the most important hubs in the world.
State-of-the-art terminals, many reefer connections, accessibility for the largest container ships and good connections; that and more characterise the port of Rotterdam.
Over 42 kilometres of port area, to be viewed from wherever you are. Take a look at Europe's largest port and be surprised by its grandeur.
Rotterdam is the port for pioneers with boundless ambitions: businesses and people who want to conquer the world. The port of Rotterdam facilitates these ambitions with the best infrastructure, services, expertise, space and cooperation.
Increase your success by choosing it as your business location, by doing business there or by transhipping goods there. Because Rotterdam's network and its many connections enable you to push your boundaries.
Everyone knows Rotterdam and the many connections make it an attractive option.
Simon Yntema
,
Managing Director
,
Pacorini Metals Europe
Contact companies in the port
Never before was getting in touch with service providers in the ports of Rotterdam, Dordrecht and Moerdijk that easy for international customers as it is now, with Rotterdam Port Connector. This site, a product developed by the Rotterdam Port Promotion Council, makes it possible.
Rotterdam Transport provides extensive information about 1,600 companies located in the port of Rotterdam.