Viewing over 42 kilometres of port area from your desk: you can do this in Europe's largest port. In collaboration with Skycap, the Port of Rotterdam Authority is launching Port360: a virtual tour through the port of Rotterdam. The way to explore the port in an innovative way.
Explore the port
The port of Rotterdam is the first port in the world to offer a virtual tour. Port360 provides a unique perspective on the port. The port has been captured by means of 15 unique 360° aerial photos. It will now be possible to view the port of Rotterdam from anywhere in the world. Schoolchildren and students can discover the grandeur of the port from their classrooms. And in the future, potential investors and clients can see at a glance which plots are available.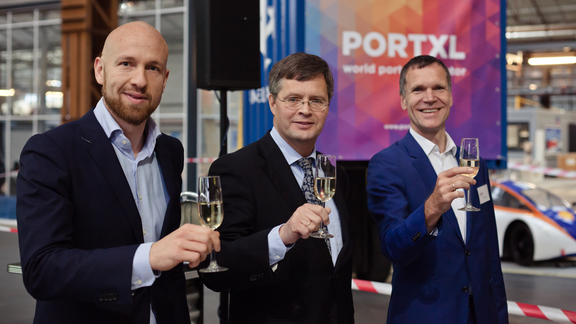 The Port of Rotterdam Authority aims to be the smartest port. The development of a 360° virtual reality tour is perfectly in line with this. Port360 is a collaboration between the Port of Rotterdam Authority and the Rotterdam start-up Skycap. To promote innovation, the Port Authority is making great efforts to attract start-ups which will conquer the world from their base in the port of Rotterdam.